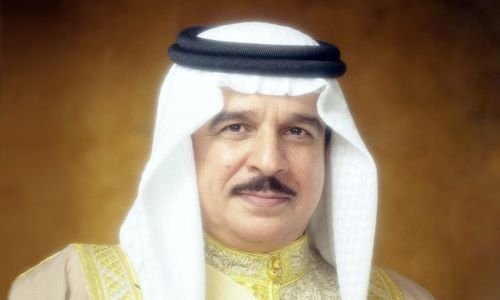 HM King holds call with Bahrain Everest team
TDT | Manama
The Daily Tribune – www.newsofbahrain.com
His Majesty King Hamad bin Isa Al Khalifa today held a telephone call with the Bahrain Royal Guard team which successfully reached the peak of Mt Everest, the highest mountain summit in the world.
HM the King congratulated the Bahrain Everest team captain, Major Shaikh Mohammed bin Hamad Al Khalifa for the historic exploit, and for hoisting the kingdom's flag at the highest mountain summit in the world, lauding the courage of the team members and expressing the pride of all Bahrainis in their ability to attain a world achievement.
HM King Hamad stressed that Bahrain's message from the highest mountain is that peace and security should prevail all over the world.
HM the King congratulated the team on Eid Al-Fitr, wishing them further success, and expressing hope to meet them in Bahrain soon.
It is noteworthy that the expedition of the Royal Guard team included two phases. The first one, in which 18 members participated, participated, last 86 days, and ended in climbing the 6150-tall Lobuche peak, and the 8163-tall Mount Manaslu.
During the second and current phase, comprising 12 participants, the team managed to reach the 8848-tall Mount Everest.
The mountaineering team carried out humanitarian and charitable work while in Nepal, including the distribution of food staff to the local people, which has been widely appreciated by the local communities and officials.
The Nepalese Government received members of the Bahraini team, and expressed appreciation for its humanitarian work. It also named a mountain summit in Manaslu "Royal Bahrain Peak".