Choose any, all vaccines are effective against COVID-19, says Dr Al Qahtani
TDT | Manama
The Daily Tribune – www.newsofbahrain.com
All of the COVID-19 vaccines approved for use in the Kingdom had proven their efficacies against the virus, said a top infectious disease expert yesterday. Lt. Col. Dr Manaf Al Qahtani said the vaccines had also proved their efficacies against various virus mutations.
"The jabs effectively raised immunity and reduced the severity of symptoms in the event of viral infections," said the Infectious Disease Consultant & Microbiologist at the BDF Hospital.
Dr Manaf Al Qahtani is also a member of the National Medical Taskforce for Combating the Coronavirus (COVID-19). He also pointed out that with over 70% of the eligible population receiving at least a dose of the vaccination, Bahrain has also become a world-leader in vaccination efforts.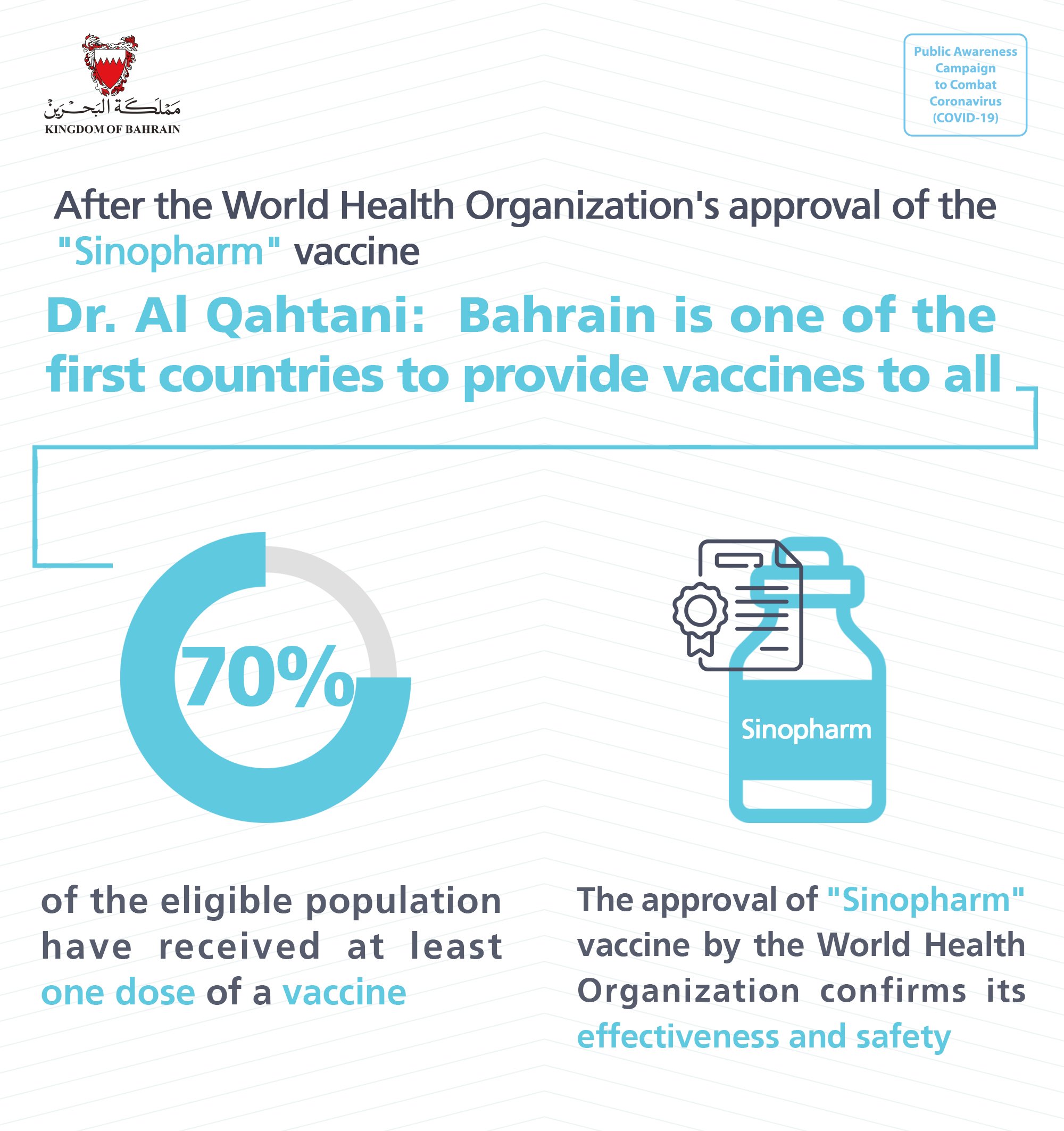 It is worth noting that Bahrain is providing vaccines to citizens and residents free of charge and has several options to choose Covishield by Serum Institute of India, BBIBP-CorV by Sinopharm, Sputnik V by Russia's Gamaleya and BNT162b2 by Pfizer/ BioNtech are vaccines currently available in the Kingdom.
According to the ministry's health alert website, the estimated time to get an appointment for AstraZeneca is 31 days, Pfizer is 30 days, Sinopharm is three days, and Sputnik is 24 days. Dr Manaf said the WHO's approval of the 'Sinopharm' vaccine for emergency use further confirms its safety and effectiveness. It is also the first vaccine developed by a non-western country to get WHO backing.
The vaccine, developed by the Beijing Institute of Biological Products, has already been given to millions of people in China and elsewhere.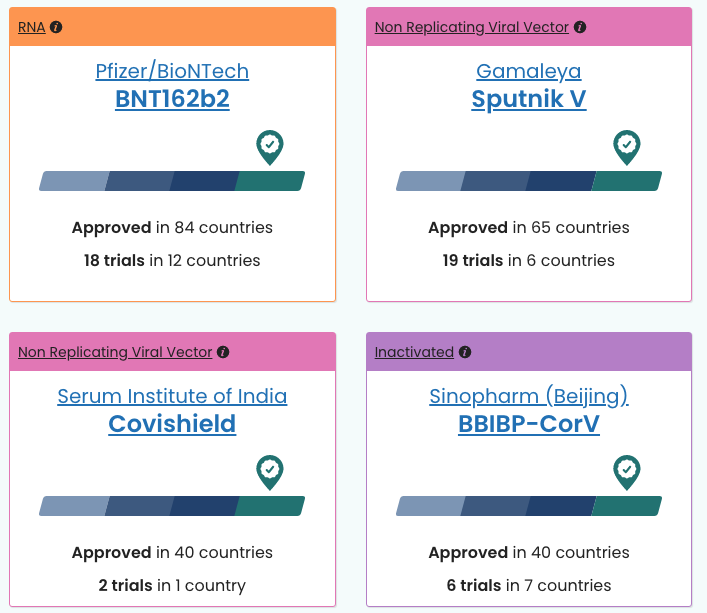 The WHO had previously only approved the vaccines made by Pfizer, AstraZeneca, Johnson & Johnson and Moderna. Sinopharm, he said, is found to be 86% effective against the virus based on the third phase of clinical trials.
Bahrain approved the vaccine based on the recommendation of the National Health Regulatory Authority and the Vaccination Committee at the Ministry of Health.
WHO recommends administering two doses of the 'Sinopharm' vaccine for individuals aged 18 years and above. Dr Manaf reiterated efforts to address the challenge of COVID-19 and said that a booster shot is coming soon to strengthen herd immunity and ultimately eradicating the virus.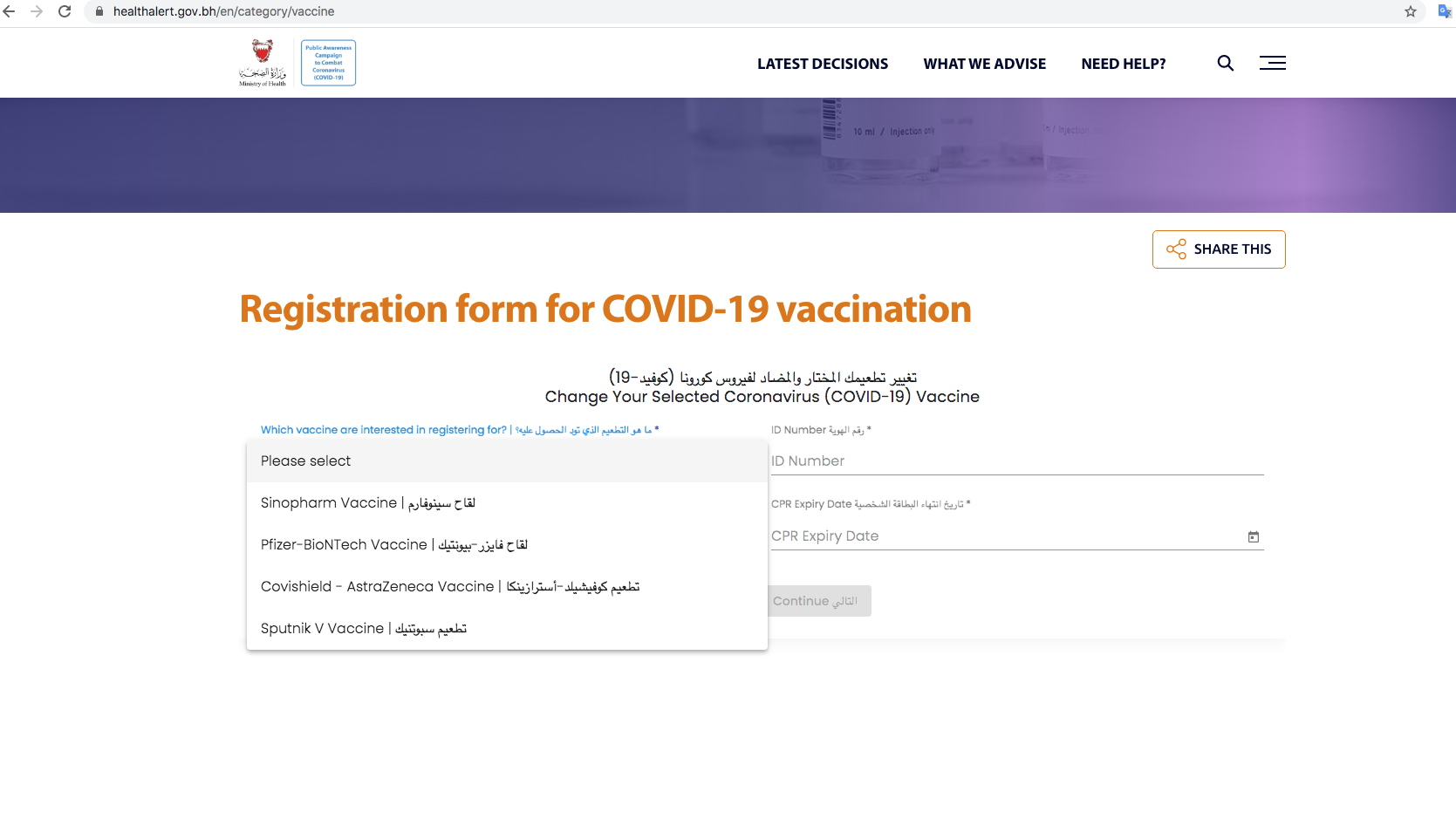 Bahrain helped Sinopharm's approval
Bahrain has contributed to the World Health Organisation's evaluation and approval of the Chinese "Sinopharm" vaccine through its membership of the WHO Strategic Advisory Group on immunisation.
The Kingdom is represented on the Group by Dr Jalila AlSayed, Chief Executive Officer of Primary Health Care Centers and a member of the National Medical Taskforce for Combatting the Coronavirus (COVID-19).
Bahrain helped the evaluation by supplying data and information from its phase III clinical trials of the vaccine. The vaccine's effectiveness for those over the age of 18 is 90%, and for those over the age of 60 is 91%