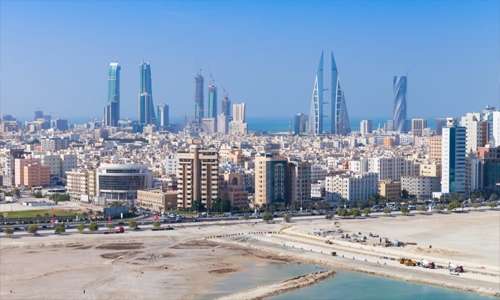 Bahrain leaps ahead in Economic Freedom index
TDT | Manama
The Daily Tribune – www.newsofbhahrain.com
Bahrain made a qualitative leap of 23 ranks globally on the Economic Freedom Index to become the 40th freest economy in the world amid the COVID-19 pandemic.
The report, terming Bahrain as "one of the region's most improved countries this year", said, "economic freedom has rebounded" in the Kingdom.
Based on this, the ranking of 178 countries by The "Heritage Foundation" gives Bahrain a 3.6 point increase in its overall score to 69.9 in the 2021 index, due primarily to the improvement in judicial effectiveness.
To bring this into perspective, know that the 2021 global average economic freedom score is 61.6, which is unchanged from last year and remains the highest score recorded in the 27-year history of the index.
The index also ranks Bahrain 4th among 14 countries in the Middle East and North Africa region, with an overall score above the regional and world averages. The ranking, which confirms the importance of economic freedom in promoting rapid growth and sustainable social progress, determines Economic freedom by measuring performances in 12 sub-indicators falling under four pillars.
These include 'Rule of law', 'Government Size', 'Regulatory efficiency' and 'Open Markets'.
Bahrain recorded a substantial improvement in the "Judicial Effectiveness" indicator. The Kingdom bagged a 17.4 points jump on the gauge, which assesses the effectiveness of legal frameworks and judicial systems.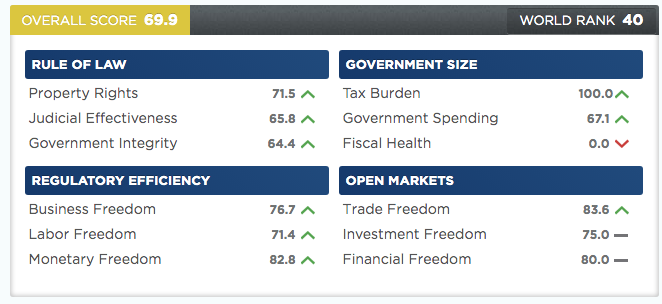 Among other factors, the report praises Bahrain for its property rights, government integrity, government spending, business, labour and monetary freedom, and trade, investment and financial freedom.
The index confirms Bahrain enhanced the processes for dealing with construction permits, obtaining electricity and credit, registering property, enforcing contracts, and resolving insolvency.
It also praises Bahrain for the protection the government offers to minority owners. "After five years in the moderately free category, Bahrain's economic freedom score has rebounded, and the country is now poised to make it back over the threshold into the ranks of the freest," said the report.
The foundation also highlights Bahrain as a banking and financial services hub and the regional home for many multinational firms.
The ranking identifying Bahrain's banking sector as "well capitalised" said, "Over 80 per cent of adult Bahrainis have access to an account with a formal banking institution." The report also said the peace agreement with Israel signed in September 2020 should clear the way for the normalisation of trade, investment, technological cooperation, and tourism between the two countries.