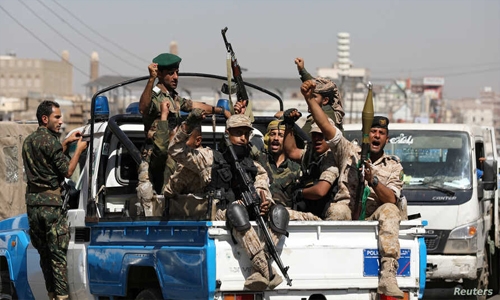 Bahrain welcomes US decision to designate Houthi group as terrorist organisation
TDT | Manama
The Daily Tribune – www.newsofbahrain.com
The Kingdom of Bahrain welcomed the decision of the US to designate the Houthi group as a terrorist organisation and its leaders as terrorists.
It described the move as a necessary step to end the group's serious violations towards the brotherly Yemeni people and its persistence to undermine regional security and stability, in implementation of the agenda of the Iranian regime that supports it. he Ministry of Foreign Affairs commended the great efforts exerted by the US to ensure peace, security, and stability in the region and the whole world as well as combat terrorism and extremist organisations.
It also stressed the great importance of the decision to designate the Houthi militias as a terrorist organisation and the need for the international community to take similar measures against this terrorist group.
It pointed out the group's vicious assaults against the Yemeni people and neighbouring countries, its threats to international navigation and its obstruction of efforts aimed at reaching a lasting peace.