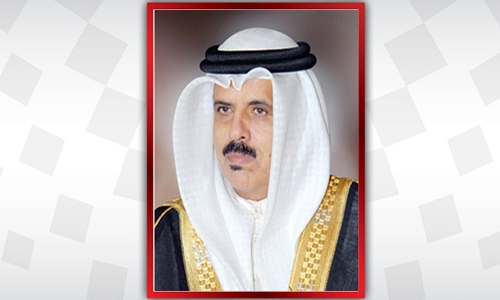 Bahraini school claims bronze medal at 5th Korea International Youth Olympiad
TDT | Manama
The Daily Tribune – www.newsofbahrain.com
The Jidhafs Secondary Girls' School has claimed the bronze medal and a special appreciation certificate at the 5th Korea International Youth Olympiad Online KIYO4i 2020, held virtually by the World Women Inventors and Entrepreneurs Association.
The Jidhafs Secondary Girls' School, which was named by the GCC Patent Office to represent GCC countries at the world competition, won the medal for their invention of "smart shoes" for blind people.
On the occasion, Education Minister, Dr. Majid bin Ali Al-Nuaimi, extended sincere congratulations to the Jidhafs Secondary Girls' School for their distinguished exploit that adds to Bahrain's distinguished numerous achievements in the educational fields.
He lauded the idea of the project, which is directed towards the blind segment, stressing the importance of using creativity and innovation to serve society.
The minister indicated that the remarkable results of Bahraini schools reflect the efforts exerted by the Ministry of Education to encourage innovation, creativity and scientific research in the education field, as well as its to embrace and direct talented and creative students.
The winning team comprised chemistry teacher, Zainab Hammadi, the initiator of the invention, in addition to students Zainab Hani Al-Mawlani and Amna Hani Al-Mawlani. Graduate Zahraa Jaffar Al-Safi, who masters the Korean language, represented the team at the Olympiad.