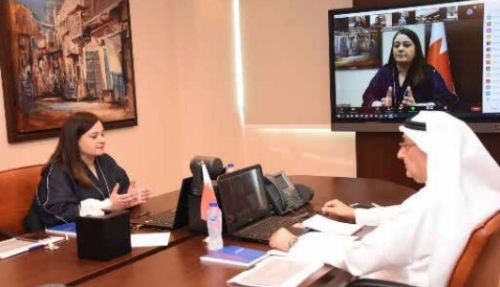 Bahrain Chamber restructures committees, 15pc women participation
TDT | Manama
Bahrain Chamber announced restructuring its committees with new members, which now have 15 percent of women participation. The chamber now has 110 members on its ten committees, which would now consolidate efforts to empower the private sector and bolster the national economy.
Explaining the move, Head of Bahrain Chamber's Steering Group Sonia Janahi said the restructuring, which changed 30 pc of the committee members, expanded the committees and ensured diverse participation. The restructuring is in line with the committees' guidebook approved by the 29th board of directors and endorsed by the board and the executive bureau.
During a virtual meeting held, members discussed the scope of the committees, its guidebook, and a new performance evaluation mechanism. Steering group members The Chamber's steering Group which coordinates the committees have Ahmed Al Saloom as deputy head, Basim Al Saie as representative of the Executive Bureau, and former heads of committees Abdulhakeem Al Shemeri, Hamed Al Zayani, Dr. Abdulmajeed Al Awadhi, and Ahmed Nema, as consultants.