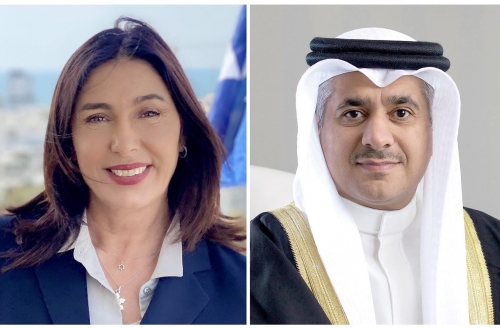 Minister of Transportation and Telecommunications discusses cooperation with Israeli counterpart
In light of the recent signing of the Declaration of Peace between the Kingdom of Bahrain and the State of Israel, the Minister of Transportation and Telecommunications, Kamal bin Ahmed, and the Israeli minister of transportation, Miri Regev, held a phone call in which they exchanged congratulations on the signing of the declaration.
Both parties discussed cooperation in the various sectors of transportation, in addition to methods of development and their future consequences on the economies of the region. The minister expects the Declaration of Peace to open new horizons of development and prosperity, and is looking forward to more stability and cooperation between the two countries in all aspects.