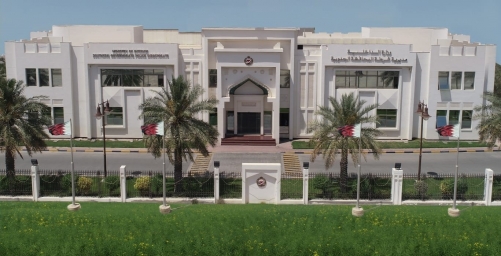 Timely police action stops robbers, retrieves stolen money
TDT | Manama
Quick police action resulted in stopping a gang of four, including a woman, who was on the run after stealing thousands of dinars from a parked car. Police officers who reached the scene immediately after receiving a distress call nixed their plan and arrested all of the suspects, while also retrieving the stolen money.
The incident took place at a shopping complex in East Riffa. The suspects were all between 40 and 45 years of age and the woman involved was an African national, the Director-General of the Southern Governorate Police Department said, announcing their arrest. The gang members, the top cop said, stole 5,470 Bahraini dinars from the parked car by breaking its glass window.
The incident occurred when the owners of the car left the vehicle at a parking lot at one of the shopping complexes in East Riffa. The Director-General said the officers were deployed swiftly to investigate soon after receiving a report on the theft.
"This resulted in the identification and arrest of the gang." Investigators, the top cop said, also retrieved the stolen money from the suspects. The Director-General said all necessary legal measure is taken. Public Prosecution is considering further actions in the case.