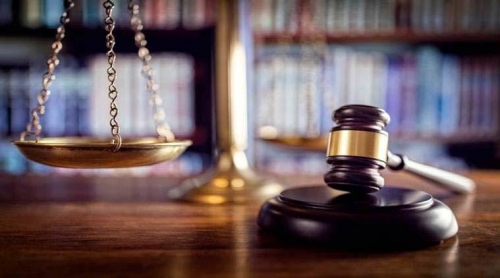 Surveillance camera footage lead cops to Riffa mugger
TDT | Manama
Footage captured by a surveillance camera installed inside a cold store in East Riffa led investigators to the arrest of a Bahraini man who mugged an expat woman in the same area last April. This unfolded during the mugger's trial before the First High Criminal Court, which has adjourned the hearing to July 28.
The details of the case showed that the man, who is in his 20s, was under the influence of alcohol and had followed the woman from the cold store to her home. The culprit took the woman by surprise and pulled her from the back, before running away from the scene with her mobile phone and wallet.
The victim reported the crime to the East Riffa police station, which immediately launched its investigations into the case. After collecting the footage captured by the camera at the cold store, which is located in Bukuwara area in East Riffa, investigators saw the man getting off a car in the vicinity of the shop, minutes before the crime occurred.
The car registration plate led to the brother of the defendant, as the car was registered under his wife's name. The brother mentioned in his statement that he had picked up his drunk brother, the defendant, who he said was involved in a brawl that same night. The brother also told police that the defendant stormed out of the car upon their arrival to their house and walked away.
"I was later shocked when the worker at the cold store informed me that my brother stole a mobile phone from a foreign woman who was a customer at the cold store," the brother added in his testimony. Police launched a manhunt and eventually arrested the defendant, who later confessed to the crime after being confronted with the collected evidence, including the surveillance camera footage.
On April 8 this year, the Public Prosecution interrogated the defendant and heard witness testimonies. The prosecution charged the man with theft and assault and referred him to the court for trial.