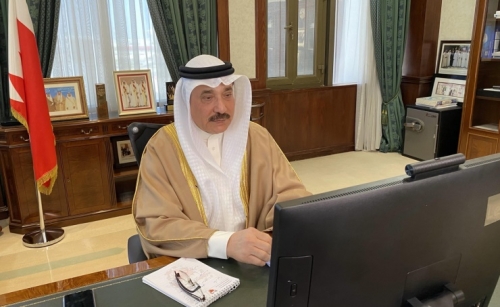 Arab Ministers praise Bahrain's COVID-19 fight
TDT | Manama
Arab Ministers of Social Affairs have praised Bahrain's efforts to tackle the effects of the coronavirus (COVID-19) pandemic in the health, economic and social sectors. They highlighted that these initiatives eased the impact of the pandemic on the community in general, and on disabled people, the elderly and needy families.
They also praised the efficiency of the social security network and its ability to tackle disasters and crises. The ministers extended their praise during a virtual emergency session held yesterday by the Arab Ministers of Social Affairs Council to assess the social and humanitarian impact of the global pandemic.
At the end of the meeting, the Arab Ministers for Social Affairs issued a statement to boost social protection systems and broaden the scope of beneficiaries to cover new categories affected by the current crisis. They stressed on the need to coordinate Arab efforts and they also discussed best practices between the Arab member states to curb its spread.