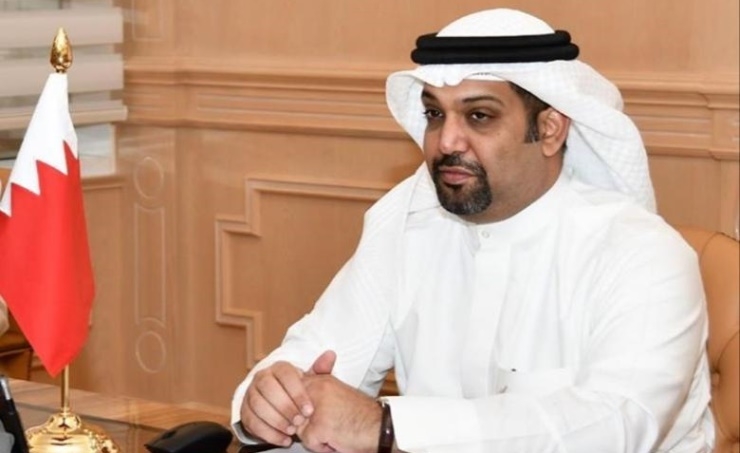 Bahrain's drive to mitigate pandemic's economic fallout highlighted
TDT | Manama
Finance and National Economy Minister Shaikh Salman bin Khalifa Al Khalifa stressed Bahrain's keenness to strengthen cooperation with the US in all business and investment sectors. The minister underlined current challenges resulting from the coronavirus (COVID-19) which, he said, requires concerted efforts to mitigate the pandemic's impact on the global economy.
He made the statement during a remote meeting with the American Chamber of Commerce and the US-Bahrain Business Council. Bahrain Ambassador to Washington Shaikh Abdulla bin Rashid Al Khalifa, US Ambassador to Bahrain Justin Siberell, WestPoint Home CEO Jonathan Witmer, Bahrain Businessmen's Association chairman Khalid Alzayani and US-Bahrain Business Council executive director Jennifer Miel also took part in the remote meeting.
The Finance Minister highlighted Bahrain's string of precautionary and pre-emptive measures to confront the coronavirus, giving full priority to the health sector to protect public health. He underlined the BD4.3 billion stimulus package and the royal directives to unify and step up national efforts to mitigate the pandemic's impact on the local level and to protect the health and safety of citizens and residents.
The Finance Minister outlined the government's efforts to provide the necessary liquidity to support the private sector in order to withstand the current fallout and preserve sustainable development, in addition to other viable initiatives aimed to support the national economy.
The remote meeting also discussed latest global economic developments and measures being undertaken to combat the COVID-19 pandemic.