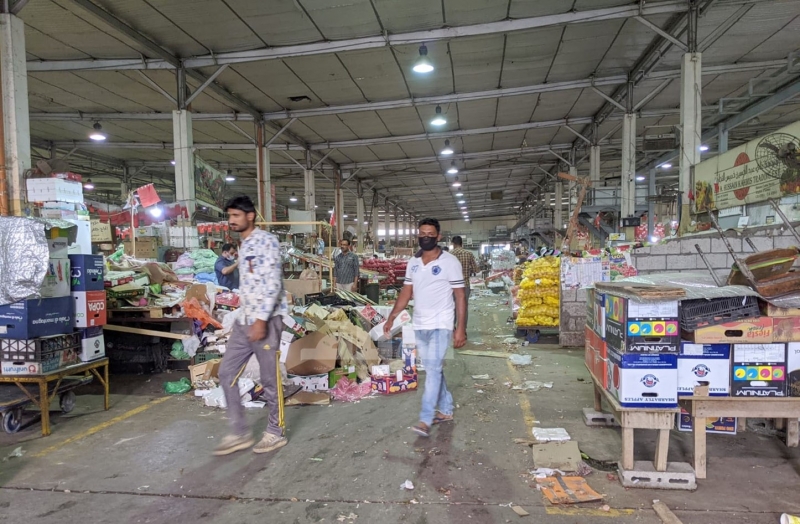 The start of sterilization of the central market in Manama within the measures to combat COVID-19
"Amanat Al Asimah" began this afternoon to sterilize and disinfect the vegetable and fruit section of the central market within the implementation of an integrated plan of action using safe and standardized sterilizers, after the end of the official working hours of the market as a preventive measure aimed at combating the " Corona- Covid 19 " virus .
A source for the days said that the market closure will continue to dawn tomorrow, Friday, March 27, 2020, and that it will open in its usual cycle on Friday morning until two o'clock in the afternoon. After that, the sterilization process will be completed in cooperation with
the Civil Defense Department
.
This is part of the precautionary measures undertaken by all institutions of the Kingdom and preventive measures to limit the spread
of the Corona virus
(Covid 19).