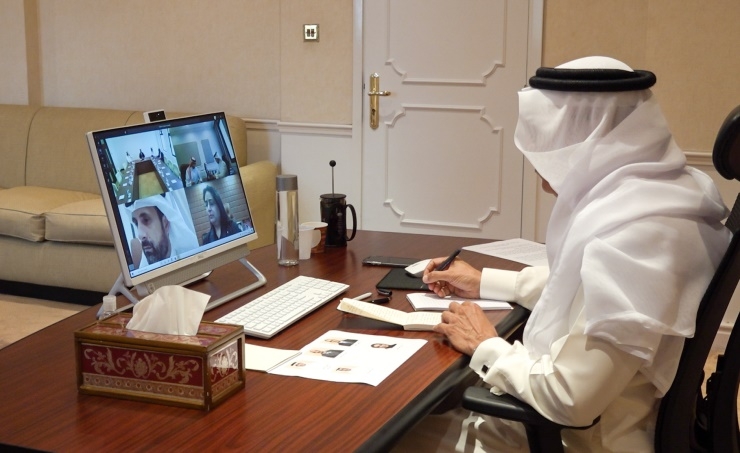 Evacuations of Bahrainis to continue
The Ministry of Foreign Affairs announced yesterday that it is coordinating with the Ministry of Health and diplomatic missions abroad to evacuate Bahraini citizens who are still in Iran, Iraq, Syria and in other GCC countries, including Bahraini students studying abroad.
This came during a video conference initiated by Foreign Affairs Minister Dr. Abdullatif bin Rashid Al Zayani at the Ministry's headquarters.
It included Council of Representatives First Deputy Speaker Abdul Nabi Salman; a number of MPs including Falah Hashim, Mamdouh Al Saleh, and Ahmed Al Dimistani; and Foreign Affairs Ministry undersecretary Dr. Shaikha Rana bint Issa Al Khalifa.
The Ministry gave its directives to the Kingdom's embassies to communicate with Bahraini citizens residing abroad to meet their needs and look after them, in addition to allocating a 24-hour operation room to receive calls from citizens to answer any queries.
The ministry also issued guidelines and published them on all conventional and social media, urging citizens to register their data at the Kingdom's embassies abroad. The ministry coordinated with diplomatic missions overseas to facilitate the shipment of medicines and medical devices from the exporting countries.