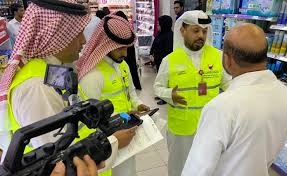 The Ministry of Commerce closes 3 pharmacies with an administrative lock for hiding masks and manipulating their prices
The Ministry of Industry, Trade, and Tourism closed three pharmacies in Budaiya, Riffa, and Muharraq for violating Law No. 35 of 2012 regarding consumer protection. After the inspection department in the Ministry conducted the inspection round today, Tuesday, February 25, 2020, it was found that some pharmacies had hidden masks that It is used to prevent corona virus (19-COVID), tamper with and increase its prices without legal justification, and take advantage of the exceptional circumstances of concern to people. And for those who were found to be pharmacies in violation of laws and regulations, they were closed administratively, and there are three pharmacies.

The Ministry is also continuing its integrated inspection plan for all areas of Bahrain in order to ensure the commitment of pharmacies, shops, markets and outlets to display and not conceal goods and not to tamper with their prices, monitor these illegal practices and take appropriate and deterrent measures for all violators.