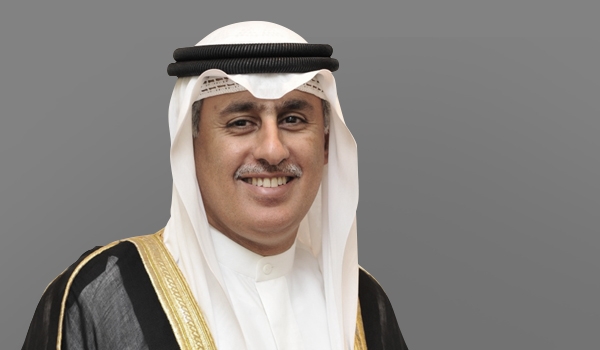 14 pharmacies warned over increasing face mask prices
TDT | Manama
In light of the immensely increasing demand for face masks, and in a bid to curb the manipulation of prices, 14 private pharmacies received warnings from the authorities for raising the prices of face masks. Industry, Commerce and Tourism Minister Zayed Al Zayani confirmed this in a statement yesterday, clarifying that the move comes within the ministry's efforts to protect consumers.
Mr Al Zayani announced, while addressing the Council of Representatives yesterday, that he has issued a ministerial resolution yesterday to specify to the price cap of face masks sold in the market. However, the minister didn't specify the figure in his statement nor he mentioned any of the warned pharmacies he was referring to.
The minister also explained to the MPs that "the move comes within the Consumer Protection Law and is a legal right of the ministry to prohibit any manipulation and misuse of the current circumstances, which is witnessed by Bahrain, the region and the whole world". Mr Al Zayani affirmed that the ministry is taking "strong procedures" to deter others from committing such violations, clarifying that "face masks are the most sought after commodity in Bahrain today". He also called upon such establishments, pharmacies, to adhere to its responsibility towards the society and added that the issue is global, while he referred to his recent visit to Italy. "I was in a big capital of a European country two weeks ago and there were no face masks.
Today's world situation and the tragedy it is experiencing is surprising and big," he said. Tribune yesterday reported that unprecedented demand on face masks has drained its stocks from pharmacies in the Kingdom. This comes as a result of the increasing fear of the coronavirus aka Covid-19, as the health authorities in Bahrain confirmed the rising number of cases.