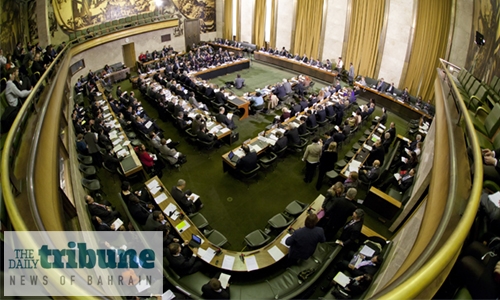 Saudi backs UN Conference on Disarmament
Saudi Arabia has reiterated its support to the UN Conference on Disarmament backing its constructive efforts to adopt a comprehensive and balanced work programme.
Addressing the Conference on Disarmament 2020, Saudi Permanent Representative to the United Nations in Geneva Dr Abdulaziz Al Wasil wished all success of this session in restoring the effective role of the conference to play its role in negotiating the international treaties and agreements in the field of disarmament.
He stressed the importance of consolidating and supporting all UN multilateral mechanisms, including the Conference on Disarmament to prevent all types of weapons of mass destruction and their proliferation.
He underlined the need to review the factors which caused the conference to falter and, express goodwill and avoid unilateral situations that undermine the chances of achieving collective security.
He urged all countries to show the necessary flexibility and political will required to re-launch the conference and activate its role, in order to remedy the situation and change the existing situation so that the conference can carry out its responsibilities to enhance international security.