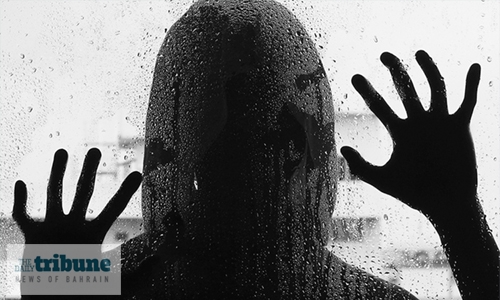 Trio accused of forcing maid into prostitution
In a dramatic turn of events, a housemaid who escaped her sponsor's house and was forced to practise prostitution by a gang of human traffickers, was rescued from the suspects by the same sponsor she escaped from. This was recently revealed at the High Criminal Court during the trial of the culprits, an Asian trio consisting of one woman and two men, who are now facing several charges that include human trafficking, restraining the freedom of the victim, forcing the victim to practise prostitution, operating a brothel and more.
The court adjourned the case to December 11, 2019, to announce its final verdict. The court files said the victim contacted the female defendant after seeing a post on social media network that promised a job with a high salary for expat females. According to the victim's statement, the female defendant persuaded her to escape her sponsor's house, where she worked as a fulltime housemaid for BD100 a month, and promised her a better job with higher pay.
The victim believed the female defendant and agreed to her proposal. The victim told prosecutors that she escaped her sponsor's house and met the female defendant, who took her to an apartment in Salmabad area, where she met the two other defendants. The two men informed the victim that she will be working as a prostitute in return of certain amounts of money.
The victim said she was held in captivity when she rejected the defendants' demands. She also said she was forced to have sexual intercourse with men in return of money that the defendants received. The victim added that, after a certain period, she was given a mobile phone by one of the male defendants and she immediately called her sponsor and informed him of what has happened to her.
The sponsor notified the security authorities and a special team was immediately formed. The team raided the apartment, arrested the trio and rescued the victim.