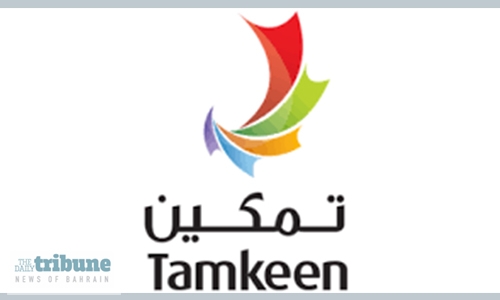 Tamkeen's support to private sector firms reached over 'BD700m'
Labour Fund Tamkeen's latest statistics has revealed that the value of private sector support since its inception in 2006 has reached over BD700 million. Tamkeen stated that the total value of financing provided through programmes in co-operation with partner banks from 2007 to October 2019 stood at BD 736.4m.
Tamkeen's programmes have included more than 225 initiatives to support individuals, benefiting more than 183,000 individuals. These support pro - grammes provide to support the entrepreneurial environment in the Kingdom, and encourage the diversification of income resources in the national economy.
The fund is keen to provide a package of programmes and initiatives in various stages of the organisation's growth, from the start-up phase and through the start-up phase to the stage of developing projects and expansion phase, where programmes include supporting business development by covering 50 per cent of the cost of materials and services approved.
The number of institutions supported by the financing programme reached more than 8,170 with a value of more than BD 516m while 112 institutions were supported under the "Tamweel+" programme with a value of more than BD 211m.
"Tamweel+" targets medium and large enterprises, with a minimum finance volume of one million dinars and a maximum of two-and-half million dinars.
As part of its programme for women entrepreneurs, Tamkeen has supported more than 220 women entrepreneurs. The business development programme comprises eight key areas of support such as consultancy, marketing and identity, machinery and equipment, quality management, exhibition participation, information and communication technology, accounting and auditing and cloud computing.
In partnership with local banks, Tamkeen is keen to provide financing solutions to small, medium and micro enterprises. The amount of financing ranges from BD500 to BD10,000.