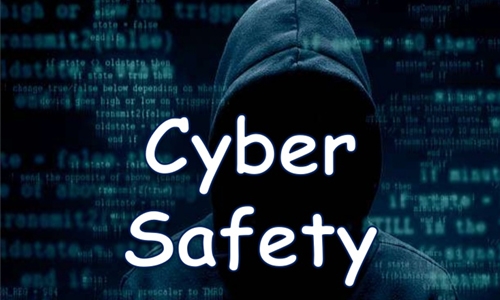 UniGlobal to host Cyber Safety Awareness Workshop for women
UniGlobal Education Centre is conducting in Bahrain a workshop on Cyber Safety Awareness led by Dr Lalit Gupta, a renowned Cyber Security Expert on October 12, 2019, Saturday. Dr Gupta has been involved with numerous Cyber-crime investigations in many countries. He attained highest level of academic qualification, a PhD in Information Security from USA and an MBA from Canada. Dr LG (as he is fondly known) is a qualified, certified and experienced CHFI (Certified Hacking and Forensics Investigator) apart from being a professional consultant, advisor and trainer in Cyber Security.
The Internet is an astonishing tool and has inspired women to speak up, react and organize to face patriarchy and repression. But still, Internet is not a neutral place – chauvinist, prejudiced, homophobic and other violent types of behaviour and content are extremely affecting women. In this month of Cyber Security Awareness, we would like to educate our ladies and provide practical tips, available tools and material for women's digital safety, security and privacy, a statement issued by the centre said. "An unfortunate number of women are becoming targets of cyber-crimes.
According to a recent study more women are known to use the Internet to improve their relationships compared to men. Young women, those in age group of 18-24, experience certain severe types of nuisance at extremely high levels: 26 per cent of these young women have been stalked online, and 25pc were the target of online sexual harassment. "The growing reach of the Internet and the rapid proliferation of information through mobile devices has introduced new opportunities that could put some women at risk, so it's important to be mindful of the risks," the statement added.
"Women are often targeted, simply because they are women. Attacks are repeatedly sexualised or misogynistic, and language tends to focus on their bodies and sexual aggression. This is both physically and psychologically damaging, and women are often cowed into silence, preferring to extricate rather than put themselves at risk."
According to Centre Chairman and Managing Director Jayaprakash Menon, in the following weeks UniGlobal Education Centre will be conducting workshops for children of different age groups; Cyber Safe Nation (grade five to eight), Cyber Patriots (grade nine onwards) and Cyber Safety for Your Kids (designed for parents).