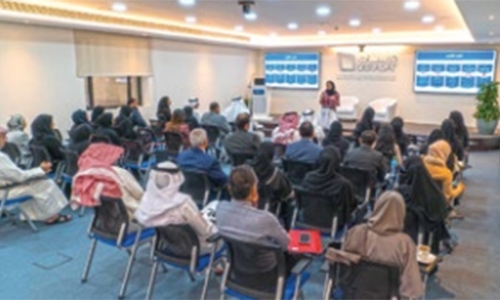 Workshop for representatives of govt service centres held
The Bahrain Centre for Strategic, International and Energy Studies (Derasat) organised an introductory workshop for representatives of government service centres in Bahrain in preparation for the start of the second evaluation cycle which will start in October this year.
The workshop included an explanation of the evaluation guide, the governing criteria, and the evaluation mechanisms, which must be met by the centres, in order to strengthen internal control, and standardise the foundations of quality in the provision of services, as well as to establish an internal culture, to adopt a culture of development, excellence and innovation.
Dr Shaikh Abdulla bin Ahmed Al Khalifa, Derasat Chairman, Vice Chairman of the Committee for Evaluation of Government Service Centres, stressed the commitment of government service centres to develop their methods of delivery and implementation in order to advance the quality of services provided.
"We are pleased to host this workshop at Derasat, putting into effect the Centre's objectives to develop community partnership and contribute as a strategic ally with partnering institutions as well as support the comprehensive development process under the leadership of His Majesty the King," he said.
Derasat is an active contributor to the work of the Committee, both a member and supervisor of the evaluation process, a participant in the central evaluation team, and hosts workshops and provides innovative ideas for the overall development of the service centres.