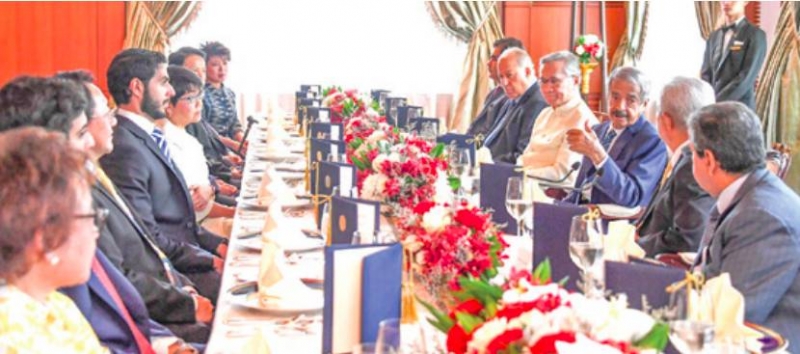 HRH Premier's visit puts focus on Thailand ties
His Royal Highness Prime Minister Prince Khalifa bin Salman Al Khalifa attended a dinner banquet hosted by General Surayud Chulanont, Acting Chief Advisor of Thailand King's Privy Council, in the presence of Thailand's Foreign Minister Don Pramudwinai. The reception was hosted in recognition of HRH the Prime Minister's role in boosting Bahrain-Thailand relations and the Arabian Gulf ties with Thailand to wider areas of co-operation that reflected on the economy, investment and development.
HRH the Premier expressed deep gratitude and appreciation to General Chulanont for his warm welcome and gracious hospitality that reflect the deep-rooted amicable ties between the two countries and peoples.
During the banquet, the conversation touched on the deep-rooted friendship ties and ways of boosting them at all levels as well as on the latest regional and international developments.