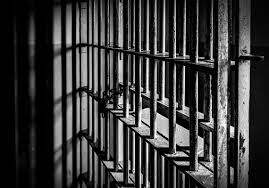 Court upholds twin brothers' prison terms
The Supreme Court of Appeal yesterday upheld the sentences awarded to Bahraini twin brothers for peddling Hashish. The brothers were each given jail terms of 15 years and a fine of BD5,000. The suspects were nabbed by the police following a tipoff.
Police also secured a search warrant from the public prosecution, as several previous attempts to catch the suspects went awry as the undercover agents failed to convince the duo to sell them drugs. "When we arrived, one of the twins (the second defendant) tried to flee after serious resistance.
"He had a piece of hashish with him. "Three pieces of hashish each weighing three kilogrammes were found from his car," One of the police officers who took part in the raid told prosecutors. Police officers also retrieved BD14,980 in cash from the suspect's room. When we asked about the hashish, he said, "My brother stored them in my car."
Regarding the money found from his room, he said, "I didn't know it was there," the police officer told the court. Investigators later found the suspect as having another apartment, in which his wife was staying. More than BD 41,000 in cash was found from there during a search operation. The suspects claimed the money was from their prawn business.