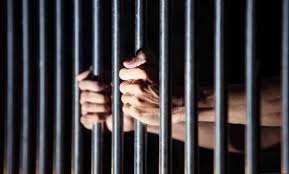 Ex-minister jailed in dud cheque case
An ex-Bahraini minister was sentenced to three years in prison for issuing dud cheques. He was prosecuted after a Bahraini citizen lodged a complaint against the former minister for handing over dud cheques for BD50,000 in guarantee after allegedly taking money from him. The plaintiff, who is a businessman, filed a complaint with the Financial Intelligence Directorate within the Interior Ministry, claiming he had lent the ex-minister BD50,000 and the cheque was received in guarantee.
The plaintiff said he was informed by the bank that the cheque couldn't be cashed because there was no fund in the account. He told the prosecutors that he repeatedly attempted to reach out to the ex-minister to inform him about the incident, but the latter would avoid him.
After he failed to reach out to the accused, the plaintiff lodged the complaint to the authorities and the case was referred to the First Low Criminal Court. On the flip side, the accused denied the plaintiff's claims, stating that the bounced cheque was not issued by him and that he is not aware of it. The plaintiff also told the prosecutors that his relations with the accused were good and that they had no disagreements before this incident took place.
The former minister's defence attorney claimed that his client didn't issue the cheque, but the fraud and counterfeiting expert at the General Directorate of Physical Evidence confirmed that the signature on the cheque belonged to the accused. The Public Prosecution accused the defendant on May 1, 2018, of intentionally providing a dud cheque to the victim knowing that there are no funds in the account.