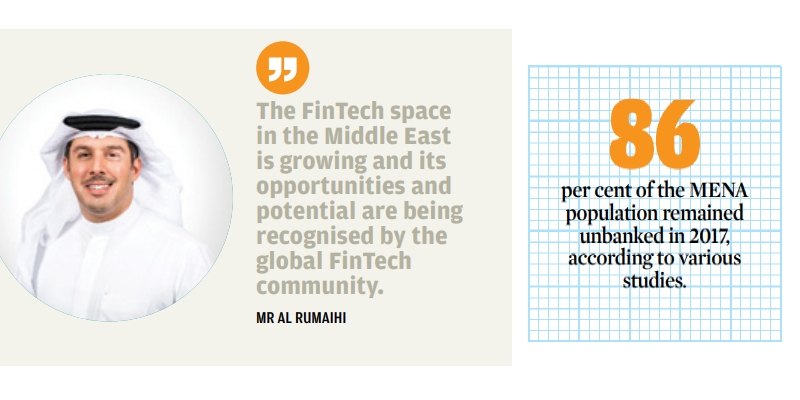 Showcasing Bahrain's FinTech success
Bahrain's central role in the rapidly developing world of FinTech will be celebrated later this month as the annual Fintastic Week will be held in the Kingdom between February 24 and 29.
Over a thousand delegates from the worlds of business, government and academia will be in Bahrain to learn more about the latest trends in the reinvention of financial services and enjoy keynote speeches from world-renowned speakers, it is learnt. Events will also include best practice workshops for startups and fireside conversations with respected FinTech pioneers and leaders.
Global tech innovator and Apple Computers co-founder Steve Wozniak will take centre stage and share his thoughts and predictions on the current and future state of the global financial technology industry.
Other notable speakers at event include Shaikh Salman bin Khalifa Al Khalifa, Minister of Finance and National Economy; and Louise Beaumont, cochair of the Open Banking and Payments Working group, at Tech UK. Commenting on the Forum, Victoria Behn, Director of Middle East and Africa at Euromoney Conferences, co-organisers of the GCC Financial Forum noted: "We are honoured to host the GCC Financial Forum in partnership with the Economic Development Board of Bahrain for the eighth consecutive year. "With international financiers, senior regional policymakers and leading FinTech firms attending from across the Middle East, the GCC Financial Forum will once again be an unmissable event."
The disruptive power of FinTech is being increasingly felt across the Middle East as Governments look to diversify their economies and improve productivity through increased uptake of innovation and technology. S u c h t ra n s f o r m a t i o n i s showing through in the numbers already, with GCC startups expected to raise $2 billion of private funding in the next decade, in comparison to only £150 million in the previous ten years.
The potential for even greater change is illustrated by the fact that 86 per cent of the MENA population remained unbanked in 2017. This is despite a very high mobile phone penetration rate and more than half the region's population being under 30. In a release issued to media, Khalid Al Rumaihi, Chief Executive of the Bahrain Economic Development Board, a co-host of Fintastic Week noted: "The FinTech space in the Middle East is growing and its opportunities and potential are being recognised by the global FinTech community. "In Bahrain, we are building on our heritage of excellence in financial services by developing innovative new products and services that will transform how consumers and businesses right across the region approach this sector, and events such as Fintastic Week bring these fresh and new ideas to the table."