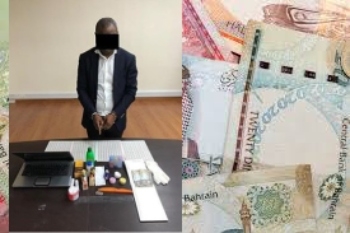 African national arrested for fraud and money counterfeiting
The accused was suspected of fraud and money counterfeiting by utilizing certain chemicals and was seized with bank notes in his possession.
The Director-General of the General Directorate of Anti-Corruption and Economic and Electronic Security explained that the search and investigation carried out by the Department following the availability of preliminary information in this regard resulted in the identification and arrest of the suspect, using the tools used in the fraud.
The suspect has been referred to the public prosecution.