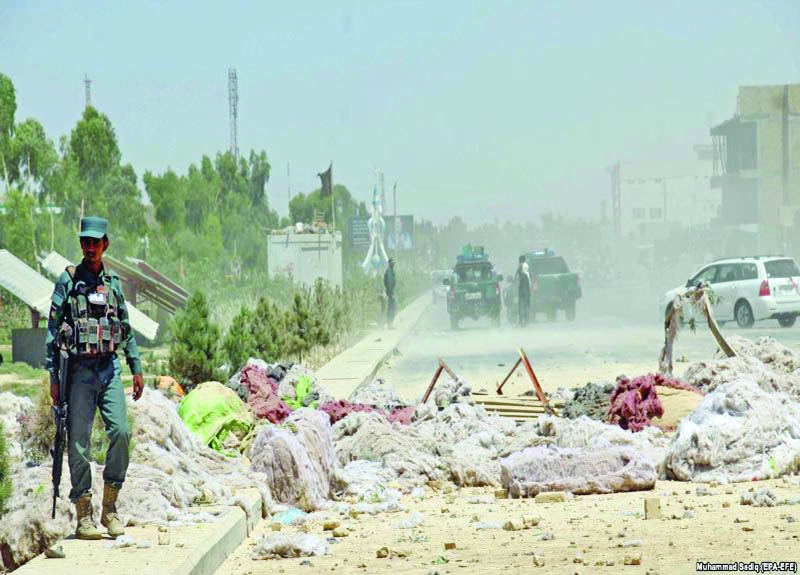 Foreign ministry consolidates the families of the victims and wishes them fast recovery
Bahrain strongly condemned the terrorist attack in the city of Kandahar, Islamic Republic of Afghanistan, resulting in the death and injury of dozens of innocent people, including children. The Foreign Ministry extended condolences to the families of the victims and wished the injured speedy recovery, describing the terrorist attack as being contrary to all religious, moral and humanitarian principles. It affirmed Bahrain's solidarity with the Islamic Republic of Afghanistan in the measures it takes to restore security and stability.
rn
A blast in the southern Afghan city of Kandahar killed at least 32, officials said, as fighting across the country showed no sign of easing off during the Muslim holy month of Ramadan. The casualties add to the hundreds of people who have been killed or wounded in bomb attacks since the beginning of the year. Many have been in the capital, Kabul, but provincial cities have also been hit as the Taliban, seeking to reimpose hardline Islamic rule, have stepped up fighting across the country. Kandahar province, on the border with Pakistan, is a major center of opium cultivation and a stronghold of the Taliban but the city has recently been relatively secure. Tuesday's explosion came as the Taliban pushed ahead with their spring offensive, launched last month, with fighting in several areas of the country.