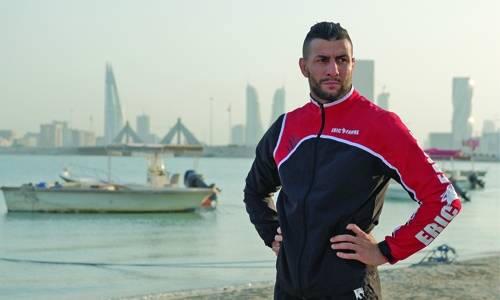 Baghdad to face Kielek in Indonesia
Manama : Mehdi Baghdad will be competing in Brave 12: KHK Legacy after a break of two years in his career. His previous professional fight was at UFC Fight Night 90, where he faced John Makdessi which resulted in a loss by split decision.
Baghdad is one among the first generation of professional mixed martial artists of Arab origin to compete at the International level. He signed a multi-fight contract with the Bahrain based global Mixed Martial Arts promotion.
Baghdad will face Pawel Kielek at the welterweight division of Brave Combat Federation on 11th May at Jakarta, Indonesia.
Pawel Kielek trains at Arrachion Olsztyn in Poland and had previously competed in Absolute Championship Berkut. He will be returning after the split decision loss he faced against Sidney Wheeler at Brave 10: The Kingdom Rises hosted in Amman, Jordan.
Both the fighters will be set to gain momentum to re-establish their careers in one of the toughest divisions at Brave Combat Federation.
"I am happy at Brave Combat Federation. As a fighter, we feel not controlled or restricted. This freedom helps to develop the best in each fighter. What matters is to have a happy life and now I am happy to fight in a promotion that values fighters. I have to face a young and talented fighter. His wrestling and striking is good, but I am well prepared and experienced. This time I am sure that I will be victorious and will showcase a different fight game far superior than my opponent," responded Baghdad.
Currently Baghdad is training at KHK MMA Gym in Bahrain.