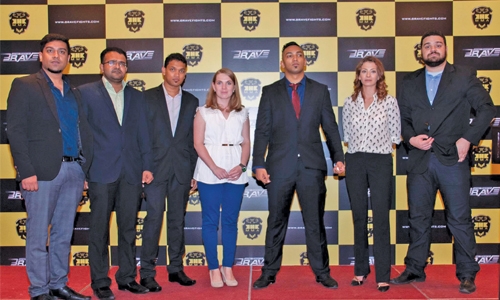 Massive expansion for Brave Combat Federation
Manama : A massive expansion from the Middle Eastern based global promotion Brave Combat Federation is expected with the start in the new year, following two successful events on home soil and confirmation that the promotion will open up its year with an event in Curitiba, Brazil and expansion plans in the Middle East.
"I believe 2017 marks the beginning of a long and fruitful journey to bring Brave Combat Federation to the rest of the world," Brave CF President Mohammed Shahid said in a press release.
"We have the confidence and belief in the value that Brave can bring to the MMA scene. With the expertise, resources and contacts we have built, its only a matter of time and hard work. This expansion will unlock additional markets and opportunities for Brave Combat Federation."
Growth in the Middle East is the goal for many regional promotions because of the substantial untapped population and potential for exponential financial success. Global promotions are very interested in making moves in the market and will be attempting that with force, but will not be an easy task.
With the success of the two Bahrain events and more to follow, Supreme Council for Youth & Sport First Vice Chairman and Bahrain Royal Equestrian & Endurance Federation President HH Shaikh Khalid bin Hamad Al Khalifa support plays a big part of that.
The company is financially firm under the KHK that focuses on growth-oriented Bahraini based companies.
"We believe Brave Combat Federation will potentially be the next big thing for consumers in Middle East," said Shahid said. "We have the right product for the region, we understand it more than anyone."