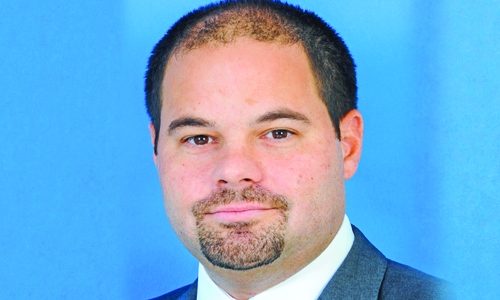 Biz not prepared for cyber threat
In a major study released by KPMG International, which tracks insights on the coming three years, chief executives of global businesses said that despite the risks associated with cyber breaches, only half (49 per cent) are fully prepared for a future cyber event.
According to the 2015 KPMG CEO Outlook Study of more than 1,200 CEOs, one out of five indicated that information security is the risk they are most concerned about.
Nael Nasr, Head of Management Consulting at KPMG in Bahrain said: "Cyber security is an important priority for all sectors and, increasingly, we are seeing businesses and organisations in Bahrain take steps to prepare for potential threats. While the financial services and oil and gas sectors are in particular taking the lead, cyber security must be an issue which all organisations should be proactive in tackling."
According to Nasr, "The most innovative companies have recognised that cyber security is a customer experience, not just a risk that needs to be managed or a line item in the budget. In Bahrain, some firms are finding ways to turn cyber preparedness into a competitive advantage with customers, and they are using this as a differentiator."
Cyber security was seen as the issue having the largestimpact on their company for nearly a third of the CEOs (29pc). Yet only half of the respondents had appointed a cyber-security executive or team and two in ten (21 percent) had no plans to do so. Similarly, only 37pc have upgraded current technologies.
"Many companies that suffer serious breaches think they were adequately prepared. A failure to imagine the sophistication and persistence of their attackersmay lead to serious consequences," Nasr continued.
In the past 15 months, KPMG firms have made significant cyber acquisitions around the world. KPMG's global investment fund, KPMG Capita, recently took an equity stake in Norse Corp., a leader in live attack intelligence, which helps companies pre-emptively block cyber-attacks, track emerging threats and detect compromises.