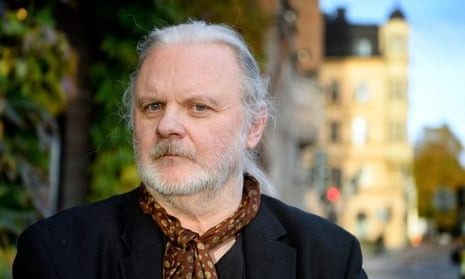 Norwegian playwright Jon Fosse wins Nobel literature prize
AFP | London
The Daily Tribune – www.newsofbahrain.com
Norway's Jon Fosse, whose plays are among the most widely staged of any contemporary playwright in the world, won the Nobel prize in literature yesterday.
Sometimes compared to Samuel Beckett -- another Nobel-winning playwright -- his work is minimalistic, relying on simple language which delivers its message through rhythm, melody and silence.
The Swedish Academy said the 64-year-old was honoured "for his innovative plays and prose which give voice to the unsayable." Fosse's writing is defined more by form than content, where what is not said is often more revealing than what is.
"I am overwhelmed and grateful. I see this as an award to the literature that first and foremost aims to be literature, without other considerations," Fosse said in a statement. Speaking to Norwegian public broadcaster NRK, he said he was "surprised but also not", after his name had been mentioned in Nobel speculation for several years.
The chairman of the Nobel committee, Anders Olsson, told reporters Fosse had come to be regarded as an innovator through his "ability to evoke... loss of orientation, and how this paradoxically can provide access to a deeper experience, close to divinity". His major works include "Boathouse" (1989), which was well-received by critics, and "Melancholy" I and II (1995- 1996).
Fosse's oeuvre, written in Norwegian Nynorsk, one of Norway's written language forms, spans a variety of genres and consists of plays, novels, poetry collections, essays, children's books and translations, the jury noted. "While he is today one of the most widely performed playrights in the world, he has also become increasingly recognised for his prose," it added.