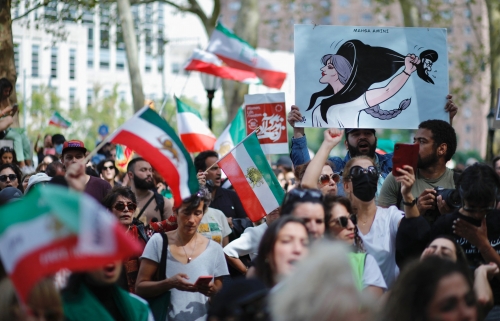 Iran MPs vote to toughen penalties for women flouting dress code
AFP | Tehran
The Daily Tribune – www.newsofbahrain.com
Iranian lawmakers passed a bill on Wednesday to toughen penalties for women who flout the Islamic dress code, with jail terms of up to 10 years, state media reported.
The assembly approved "the 'Support for the Culture of Hijab and Chastity' bill for a trial period of three years," the official IRNA news agency reported.
The bill still requires approval by the Guardian Council.
Women in Iran have since last year's mass protests been increasingly flouting the Islamic republic's strict dress code that requires head coverings and modest clothes.
The demonstrations broke out after the death in custody of 22-year-old Mahsa Amini, who had been arrested for allegedly breaching the dress code.
Hundreds of people were killed, including dozens of security personnel, and thousands arrested over what officials labelled foreign-instigated "riots".
Under the draft law, women failing to wear a headscarf or appropriate clothing, "in cooperation with foreign or hostile governments, media, groups or organisations", could face five to 10 years' prison.
Covering the head and neck has been compulsory for women in Iran since the republic's early years following the 1979 Islamic revolution.
Authorities and police patrols have in recent months stepped up measures against women and businesses who fail to observe the dress code.
Businesses have been closed over non-compliance and surveillance cameras have been installed in public places to monitor violations.