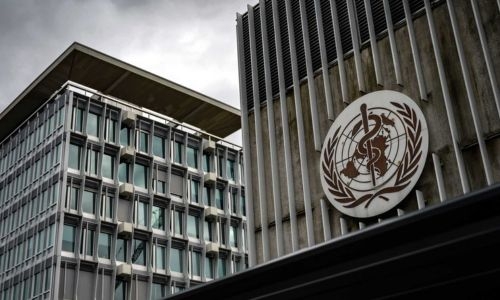 WHO launches global network to detect infectious disease threat
AFP | Geneva
The Daily Tribune – www.newsofbahrain.com
The World Health Organization on Saturday launched a global network to help swiftly detect the threat from infectious diseases, like Covid-19, and share the information to prevent their spread.
The International Pathogen Surveillance Network (IPSN) will provide a platform for connecting countries and regions, improving systems for collecting and analysing samples, the agency said.
The network aims to help ensure infectious disease threats are swiftly identified and tracked and the information shared and acted on to prevent catastrophes like the Covid pandemic.
The network will rely on pathogen genomics to analyse the genetic code of viruses, bacteria and other disease-causing organisms to understand how infectious and deadly they are and how they spread.
The data gathered will feed into a broader disease surveillance system used to identify and track diseases, in a bid to contain outbreaks and to develop treatments and vaccines.
WHO chief Tedros Adhanom Ghebreyesus hailed the "ambitious" goals of the new network, saying it could "play a vital role in health security".
"As was so clearly demonstrated to us during the Covid-19 pandemic, the world is stronger when it stands together to fight shared health threats," he said.
The IPSN, announced a day before the annual meeting of WHO member states begins in Geneva, will have a secretariat within the WHO's Hub for Pandemic and Epidemic Intelligence.