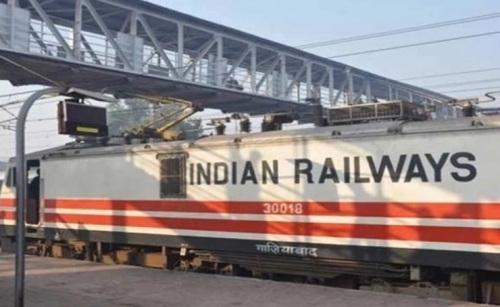 Indian Railway to be world's largest green railway by 2030
AFP | New Delhi
The Daily Tribune – www.newsofbahrain.com
In a big stimulus to climate action, India will achieve the coveted status of having the world's largest "green railway network" by 2030.
The Railway Ministry said Indian Railway will become a "net-zero carbon emitter" in seven years when it reaches the target of 100 percent electrification of its network.
It has just completed electrification of the rail system in India's most populous state of Uttar Pradesh. "Indian Railways has thus achieved a milestone. Indian Railways has already completed the electrification of the neighbouring state of Uttarakhand," the Railway Ministry said in an announcement, WAM news agency reported.
State-owned Indian Railway subsidiary, the Northern and North Eastern Railway, said electrification of its network in Uttarakhand will make train travel more comfortable for international and domestic tourists alike. Tourist attractions, which attract international visitors such as the Jim Corbett National Park, a famous tiger reserve, and the hill station of Mussoorie, fall under this state's rail network.
Uttarakhand's train system has existed since 1884 and some of the trains operating there have acquired legendary status among those who are passionate about train travel worldwide. All new rail routes to be constructed under the Northern and North Eastern Railway will be fully electrified, the announcement said.