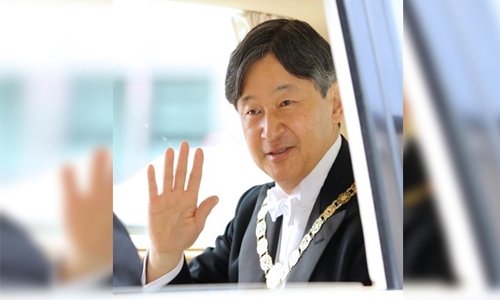 Japan's emperor Naruhito to attend Olympic opening ceremony
Agencies | Tokyo
The Daily Tribune – www.newsofbahrain.com
Japan's emperor Naruhito will attend the opening ceremony of the Tokyo Olympics, the Imperial Household Agency said on Tuesday.
The presence of the emperor at National Stadium on Friday should also mean that he will formally declare the July 23-August 8 Games open, as this honour goes to the host nation's head of state, according to the Olympic Charter, said dpa international.
Citing officials familiar with the planning, the Kyodo news agency said arrangements are being made.
The agency said the emperor will meet with International Olympic Committee (IOC) president Thomas Bach on Thursday at the Imperial Palace, and other foreign dignitaries on Friday ahead of the opening ceremony.
The opening ceremony takes place behind closed doors owing to the coronavirus pandemic, and most competition at the Games will also be without fans.
The agency said that Empress Masako would not be at the opening ceremony, and Kyodo said that imperial family members would also not attend Olympic events as part of measures to counter the spread of the Sars-CoV-2 virus.