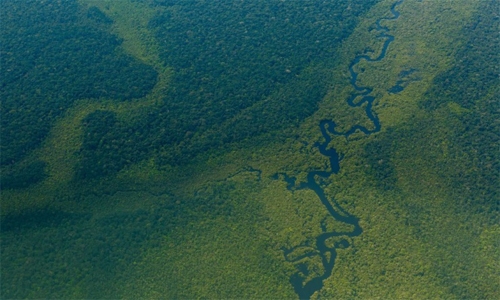 Amazon Deforestation at highest level since 2008
Agencies | Rio de Janeiro
The Daily Tribune – www.newsofbahrain.com
Deforestation of rainforests in Brazil's Amazon region has reached a 12-year high, space agency Inpe, which is responsible for monitoring the rainforest, said on Monday.
Between August 2019 and July 2020, 11,088 square kilometres of jungle were cut down in the region, according to Inpe, which represent the largest area removed since 2008, Deutsche Press Agency (dpa) reported.
This corresponds to about 4,340 football fields per day or three football fields per minute and compared to the same period last year, deforestation increased by 9.5 per cent.
The Amazon rainforest is also under threat in other countries, including Colombia, where armed groups chase rangers out of protected areas, the World Wide Fund for Nature has previously said.
Brazil's President Jair Bolsonaro sees the region primarily as untapped economic potential and wants to develop even more land for agriculture, mining and energy production. He has rejected international criticism of his environmental policy as interference in domestic affairs.
"The Bolsonaro government's development vision for the Amazon region takes us back to the past, with deforestation rates that have not been reached since 2008," said Cristiane Mazzetti of the environmental protection organization Greenpeace.
"This is a backward looking vision that does not appeal to most Brazilians and does not do justice to the efforts needed to tackle the climate crisis."