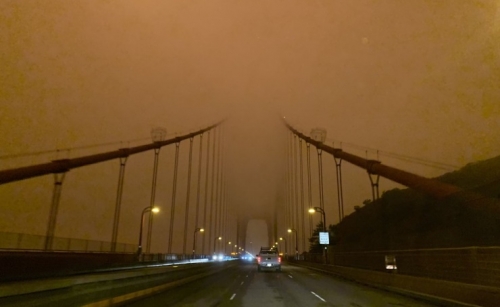 Improved weather helps US battle fires as dozens still missing
San Francisco
Improved weather conditions were helping firefighters battle record-shattering blazes along the US West Coast on Saturday, as authorities continued their search for dozens of missing people in the state of Oregon.
Lower temperatures, reduced winds, and increased humidity have helped moderate the wildfires, which have already burned thousands of structures and forced 40,000 people to flee their homes in Oregon alone, Deutsche press agency (DPA) reported.
At least 20 people have died in the September wave of fires - mostly in Oregon and Northern California - according to official reports and local media.
Worries are growing that as fires recede the number of deaths recorded will rise dramatically. Oregon Governor Kate Brown said Friday that dozens of people remain missing as emergency management officials warned that the state is preparing for a "mass fatality event."