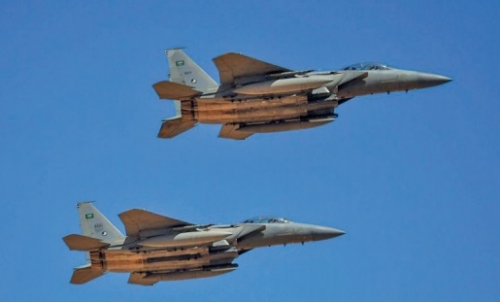 Bloomberg Middle East
Saudi Arabia came under a missile and drone attack from Iran-backed Yemen rebels that targeted the capital and other cities, as international efforts to end their five-year war have floundered. Houthi military spokesman Yahya Saree said the attacks targeted the Defense Ministry, a military base and intelligence and other locations in the three cities.
The rebels also threatened to carry out more powerful strikes, according to their Al Masirah news channel. Bahrain, yesterday strongly condemned the Iranian-backed attempt to target the capital and other cities in the brotherly Kingdom of Saudi Arabia through the use of ballistic missiles and drones.
The Coalition to Support Legitimacy in Yemen's brave forces intercepted these missiles and drones before reaching their targets, thereby thwarting the planned attack. Bahrain's Ministry of Foreign Affairs (MOFA) praised the bravery of the forces.
The Shura Council also strongly condemned the attempted attack yesterday, reiterating Bahrain's unwavering support to Saudi Arabia against any attempt to subvert its security, backing all measures to defend its territories and interests.
The Shura Council affirmed solidarity with Saudi Arabia in confronting terrorism as well as attempts to target its interests and stability, urging the international community to deter the terrorist militias and maintain regional security and peace.