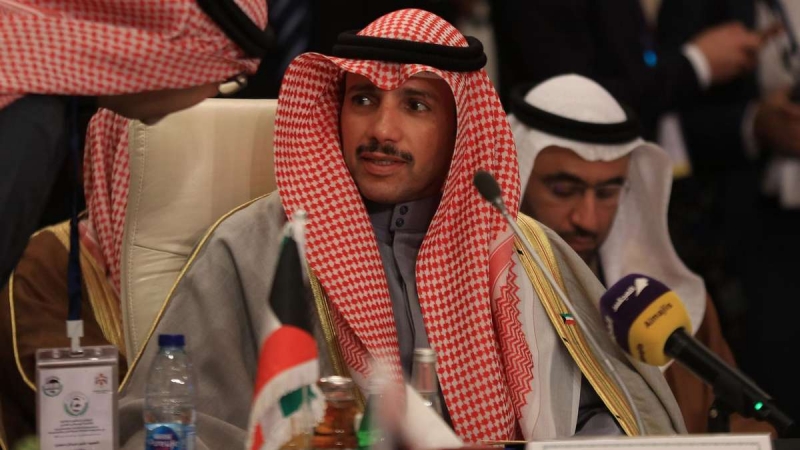 Kuwait speaker throws Trump peace plan in the bin
One of Kuwait's top parliamentarians has been filmed throwing the peace plan presented by US President Donald Trump into a bin. At a meeting of the Arab Inter-Parliamentary Union in Jordan's Amman, National Assembly Speaker Marzouq Al Ghanem said that the proposal, which has been perceived as favouring Israel, was "destined to die" because of its bias.
"They want us to move Palestine from a central cause to a secondary one, and from the centre to the margins," he said. "It will not happen. History is not behind you, geography does not help you, and demography does not play to your advantage. Palestine will return, Jerusalem will return sooner or later." He was then filmed holding up the peace plan and dropping it into a bin.
"These are the documents of the so called deal of the century," he said, holding a bound file of papers. "Their appropriate and real place is the dustbin of history," he said as he threw the file, apparently into a rubbish bin positioned next to him. Last month, US President Donald Trump unveiled a Middle East plan for peace between Israel and the Palestinians which the Palestinians have rejected saying it is biased in favour of Israel.