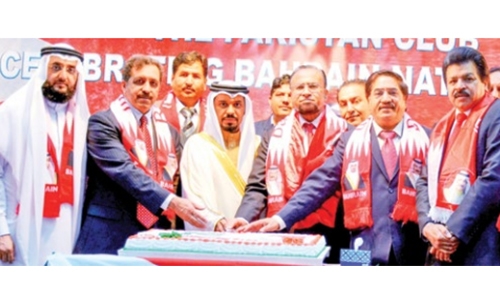 The Pakistan Community in Bahrain is a large and vibrant community and is well connected with the local people sharing similar beliefs, culture, traditions and social norms. Pakistani community members have been living in the Kingdom of Bahrain since past many decades.
The benevolent Kingdom is a homeland to over 120,000 active Pakistani community members. 'Pakistan Club' in Bahrain was founded in February 1948 soon after Pakistan got independence in August 1947 and is a focal point for the community serving as a hub for recreation, sports, cultural and community gatherings. The Pakistan Club and the Pakistani community are celebrating the 73rd Pakistan Independence Day with great fervour and enthusiasm. Like previous years, the community has lined up many impressive programmes to celebrate the Independence Day.
As a continued tradition, the Pakistan Community members will join the flag hoisting ceremony at Pakistan Club on 14th August. Chief Guest will be Murad Ali Wazir, HOC of Pakistan Embassy. The impressive event organised by the Chairman and Board members of Pakistan Club will enthusiastically mark the Pakistan Independence Day celebrations. The programme will include national anthem, cultural and traditional songs. This will be followed by traditional breakfast of 'halwa puri', which will be served to all participants.