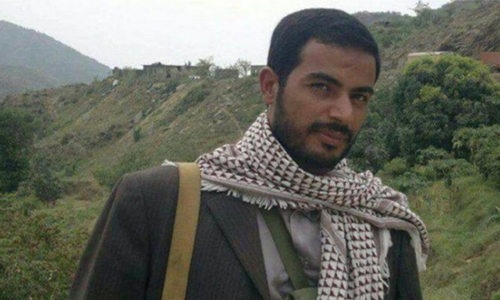 Senior Houthi family member assassinated
Ibrahim Badreddin Al Houthi, the brother of Yemen's Houthi rebel leader Abdulmalik Al Houthi, was assassinated this week, several outlets reported yesterday. Reuters, quoting a Yemeni security source, said the senior leader was found dead in a house near the capital, Sanaa.
The Houthi owned Al Masirah channel announced the killing on Friday, blaming "the treacherous hands affiliated with the US-Israeli aggression and its tools assassinated Ibrahim Badreddin Al Houthi." But Al Alrabiya news station released its own detailed account of the killing, claiming Ibrahim Al Houthi was assassinated in his car on Wednesday at 8pm local time while en route from Omran to Sanaa.
It said the killing was an inside job in a battle between different Houthi wings, and added that the senior figure was killed along with nine of his guards. Sources linked with the Arab Coalition said that he was killed in an airstrike on the borders between Saudi and Yemen.
However, a source in Sanaa told The National anonymously that the young Houthi leader was found dead in his house and attributed his murder to deep rifts among the senior leaders in the Houthi movement.