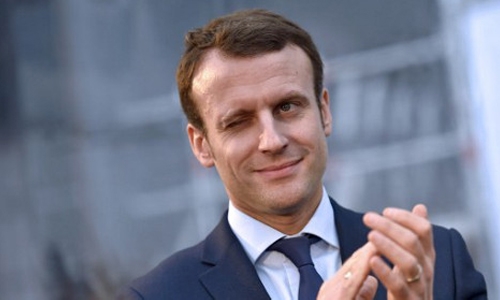 Macron's worries continue
The French government signalled yesterday that it was prepared to make further concessions to "yellow vest" protesters, even raising a possible rollback on a controversial move to cut taxes for high earners last year. President Emmanuel Macron faces a crucial few days as he seeks an end to more than two weeks of protests which degenerated on Saturday into some of the worst violence in central Paris in decades.
The former investment banker was heckled by a crowd as he visited a burned out government building in Puy-en-Velay in central France on Tuesday night, just hours after a new opinion poll showed his approval rating at just 23 percent. The so-called "yellow vest" protests began on November 17 in opposition to rising fuel taxes, but they have since ballooned into a broad challenge to Macron's pro-business agenda.
One of the frequent demands from the protesters, who are mostly from rural or small-town France, is a repeal of Macron's move last year to cut the ISF "fortune tax" which was previously levied on high-earners. "If something isn't working, we're not dumb, we'll change it," government spokesman Benjamin Griveaux said on RTL radio on Wednesday morning, saying the wealth tax would be evaluated between now and late next year.
Macron, 40, made the issue one of his key campaign pledges ahead of his election in May 2017, arguing that punitive taxes on the wealthy discouraged job creation and led many entrepreneurs to leave France. Griveaux stressed that re-instating the ISF "is not on the table for now," but Equality Minister Marlene Schiappa said she would argue to bring it back unless the tax cut could be shown to be effective.
"The government has been too technocratic and took too long to respond" to the protests, she told France 3 television Tuesday in a withering assessment of the management of the current political crisis.