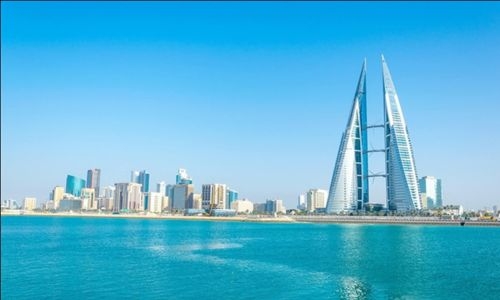 Bahrain needs Sustainable Entrepreneurship
By Kota Sriraj
Bahrain's Vision 2030 outlines a strategic direction toward a post-oil economy.
The vision stresses investments to grow in non-oil sectors such as banking and financial services, real estate, tourism, logistics, and information and communication technologies (ICT).
In order to spearhead the vision to diversify the economy, Bahrain has put immense efforts in the direction of fostering entrepreneurship.
A number of institutional frameworks have been created to encourage an ecosystem conducive for start-ups and for the growth of small- and medium-sized enterprises (SMEs). Currently SMEs contribute 30% to Bahrain's GDP, and the government is hoping to increase that share in the coming years.
Thanks to these outstanding efforts, SME's have flourished and provide employment to an es6mated 421,257 people in Bahrain.
As a next step towards increasing the pace of entrepreneurship development in the kingdom, Bahrain has strived to strengthen partnership between the public and private sectors.
Additionally, the formation of the SME development council has helped facilitate the access of startups and SMEs to the necessary support and access to markets, by simplifying the business environment, developing skills, and promoting innovation.
These amazing initiatives by Bahrain will undoubtedly pay rich dividends in promoting entrepreneurship in the nation.
But the global trend is now turning towards sustainable entrepreneurship and Bahrain must change gears and incorporate the principals of sustainable entrepreneurship in its SME journey in the best interests of the environment.
Sustainable entrepreneurship aims at generating new products, services, production processes, techniques and organisational modes which substantially reduce adverse social and environmental impacts and significantly dial down carbon footprints of the business.
Worldwide the adoption of sustainable entrepreneurship practices have enabled economies to begin the shift from being carbon intensive to carbon free business models.
Bahrain too can focus on sustainable entrepreneurship to derive many benefits that will help the economy in long run.
Businesses that adopt sustainable entrepreneurship model have better brand image and improved competitive advantage thanks to sensitivity to environmental concerns.
Moreover, sustainable entrepreneurship businesses are able to attract and retain better talent as the prospective employees identify themselves with the overall goals of the enterprise that confirms to environmental conserva6on.
It has also been observed that sustainable enterprises are able to clock reduced business costs by avoiding waste while increasing the productivity.
These benefits in turn make adherence to compliances and regulations easy and eventually result in better profits.
Across the world today sustainable enterprises are evaluated and analysed against Environmental, Social and Governance (ESG) metrics.
Bahrain too can derive greater economic and environmental benefits.
(The views and opinions expressed in this article are those of the author and do not necessarily reflect the official policy or position of the Daily Tribune)