Some tax-free thoughts for Bahrain!
U-TALK WITH U.K
Did you get an exciting, tempting offer from a retailer for a 10% discount on a cash payment? Few, but for sure, are getting lured by such exciting offers.
The proposal comes by evading 10% VAT on cash payments.
The VAT was a need of the hour, and it helped Bahrain and its economy to move forward at a critical time.
Most countries face enormous challenges in curbing corruption and tax evaders.
But, unfortunately, earning some extra bucks through such unlawful conduct or infringing gratifies some people.
Hawala network inexplicitly prevails across the globe, and people tend to use this illegal channel as an alternative remittance method by avoiding the traditional banking system.
The Government of Bangladesh has provided a 2% cash incentive on wage earners' remittances to prevent such illegal practices.
This special offer has increased foreign remittance to Bangladesh and effectively curtailed the underground banking system.
Bahrain is new to tax, and it may take more time to educate the populace on the necessity of paying taxes and the importance of following regulations related to taxation.
In India, the IT department sends an appreciation letter and a certificate signed by the Central board of direct taxes to all prompt taxpayers.
They also categorise them as Bronze, Silver, and Gold according to the volume of their contribution to the Tax department.
Many businesspeople started proudly displaying this certificate in their offices and homes.
A certificate of appreciation signed by the head of the finance department of Bahrain could motivate many to follow the regulations laid by NBR. A further increase of 2% tax with a condition of a 3% refund after a certain period could be an attractive scheme.
This scheme may motivate people to pay tax even for a minor purchase from a retail shop.
The tax paid today can be reaped as a significant saving tomorrow.
These funds can be used as a reserve to meet unexpected financial challenges.
In addition, a monthly raffle with prize money can make it more exciting.
The government of Azerbaijan has successfully implemented this strategy.
In the future, tax evaders may depend more and more on the hawala network to swindle black money.
The word" Hawala" means' trust', albeit the biggest challenge is breaking this trust.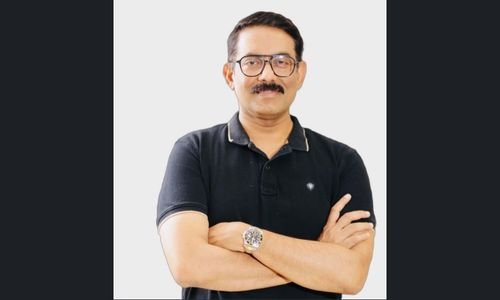 P. Unnikrishnan is the Chairman and Managing Director of The Daily Tribune