Last mile for Bahrain SDG promise
By Captain Mahmood Al Mahmood
I have always maintained that we live in a privileged bubble in Bahrain.
Thanks to the far-sighted national development matrix espoused by our leaders, our slender fossil fuel resources were carefully husbanded to lay the foundation for the leap to service industry economics.
We have made fullest use of our human resources and educated workforce to make the next transition into knowledge industry now.
Our healthcare system is one of the world's best and is run with a largehearted emphasis on healing rather than on monetary patterns of who can pay for procedures.
Our education system is free for Bahrainis and is continuously updated and polished so that the stakeholders can benefit from it.
Our housing needs are adminis - tered by a dedicated ministry and thousands of families have benefitted from the security of a roof over their heads on a needbased formula.
And yet , there is a dark underbelly of suffering that we must address if we are to assure all who live here of a reasonable life with basic needs assured.
Increasingly, we come across men and women who tap our car windows or our shoulders in the street and ask for money to buy themselves a meal.
Often, they are expats who are down on their luck and stranded here but there are also Bahrainis who bury their dignity and reach out for help.
These are people whom we have not reached with our inclusivity and Sustainable Development Goals promise It is now election time for municipal councillors and members of parliament.
I sincerely hope that the plight of these unfortunate people will be taken into consideration by those seeking our vote.
You may say that this complex problem cannot be solved overnight.
That there are many layers – of adjusting the economy to keep inflation at bay and of finding jobs for the unemployed.
While this is true, remember that the journey of a thousand miles begins with a single step.
As we walk towards a common goal of safety and basic dignity for one and all, we will find means to solve this problem.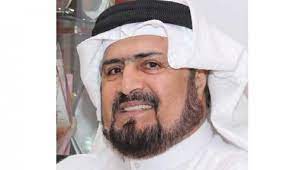 Captain Mahmood Al Mahmood is the Editor-in-Chief of The Daily Tribune and the President of the Arab-African Unity Organisation for Relief, Human Rights and Counterterrorism