Bahrain's Journey Towards Carbon Neutrality
By KOTA SRIRAJ
Bahrain's exceptional commitment towards a clean environment both within the nation and in the immediate neighbourhood is a well known fact.
As a further step towards the goal of reducing emissions and promoting a greener future, the Kingdom has embarked on a journey to transition to carbon neutrality by year 2060 with an interim goal of a 30 per cent reduction in CO2 emissions by 2035.
Carbon neutrality means having a balance between emitting carbon and absorbing carbon from the atmosphere in carbon sinks and since Bahrain's economy is relatively carbon intense the initiative to transition to carbon neutrality is a far sighted one that is sure to pay rich environmental dividends in future for Bahrain.
The process towards achieving carbon neutrality is as complex as it is interesting. The initiative not only requires reduction in Co2 emissions but also needs enhancement of carbon sinks that enable better sequestration of carbon.
Removing carbon dioxide from the atmosphere and then storing it in carbon sinks is known as carbon sequestration, so therefore Bahrain needs enhanced carbon sink capacities that can help increase the quantum of carbon sequestration.
Additionally, the use of advanced technology in Co2 emissions reduction as well carbon sequestration can help achieve the goal of carbon neutrality faster. But carbon neutrality also requires a paradigm shift in peoples behaviour and choices.
The adoption of sustainable lifestyles that rely on choosing renewable energy options and recycled products is the need of the hour. Increasing the usage of solar and wind energy for instance to power residential buildings will help lower carbon emissions by reducing the usage of fossil fuels.
Similarly, the use of recycled building material is yet another step that will not only help reduce demand for increased production of energy intensive building materials such as cement, but will also solve the issue of building material waste generation.
These conscious efforts will help evolve a circular economy in terms of carbon flows and resources and ensure that Bahrain realises its dream of carbon neutrality in record time. Bahrain has an impressive track record in safeguarding the environment by taking proactive initiatives and transitioning to carbon neutrality is once such effort which will prove to be an effective tool to tackle challenges posed by climate change.
The initiative will need a 360 degree effort to ensure that all sectors such as transportation, construction and power generation are covered and transitioned to energy efficient processes and renewable fuels.
This will reduce dependence on fossil fuels and help Bahrain embark on a journey to a cleaner and greener future besides setting a benchmark on effective management of carbon emissions.
(The views and opinions expressed in this article are those of the author and do not necessarily reflect the official policy or position of the Daily Tribune)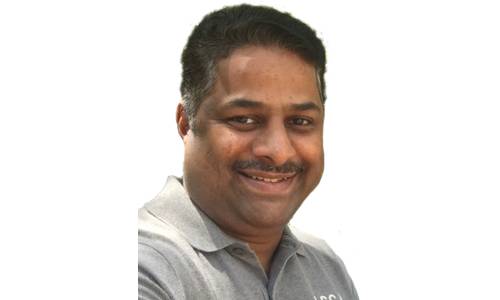 (The views and opinions expressed in this article are those of the author and do not necessarily reflect the official policy or position of the Daily Tribune)