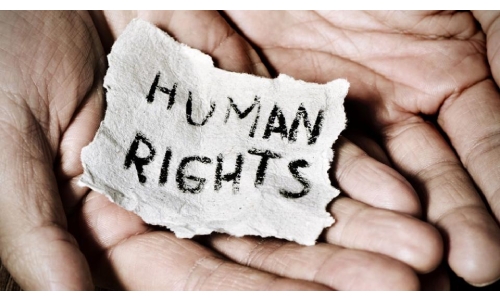 Bahrain's strides in human rights
By Captain Mahmood Al Mahmood
It has been a good week for Bahrain as the US Department of State confirmed that the Kingdom retained its Tier 1 Status in Trafficking in Persons in the US Department of State report. In another development that signalled Bahrain's efforts to make human rights and freedom the key to rehabilitation, the country's Open Prisons Programme was also launched this month.
Under this programme, eligible inmates will be able to progress from life behind bars in a new step-by-step approach to freedom located in a new facility close to the kingdom's main prison facility in Jaw.
Observers believe that these measures are an important step in the context of developing the legislative system, in line with international legislation that respects human rights.
Indeed human rights is a matter which the government of Bahrain takes very seriously and the Kingdom has shown that it will walk the talk by meticulously putting into practice recommendations made for improving human rights endorsement – Bahrain is among the few countries to have a designated Ombuds - man body to review any complaints about the police and security; we have an Expatriates Protection Centre for expat victims of abuse; we have a strong Migrant Workers Protection Society to raise its voice for all workers – especially domestic and blue-collar workers.
Bahrain is also one of the very few countries to impose a summertime work ban during the hottest hours of the day.
If we examine the changes in working conditions over the past 15 years, we see plenty of positive changes: the country eliminated the practice of transporting labourers in open trucks to the work sites, Bahrain instituted the flexi-visa permit through which many workers got unheard-of freedom to work and earn their living with dignity.
Of course, there are still weak spots to tackle and one of them is the poor condition of many unregistered "labour camps" where workers live in unhygienic and ramshackle conditions.
I believe that the Ministry of Labour must take the help of the Municipality of the different governorates for this and enlist the councilmen of that area also so that unscrupulous landlords will not get away. For now, let us savour the pride of our achievements!
Captain Mahmood Al Mahmood is the Editor-in chief of The Daily Tribune and the President of the Arab-African Unity Organisation for Relief, Human Rights and Counterterrorism