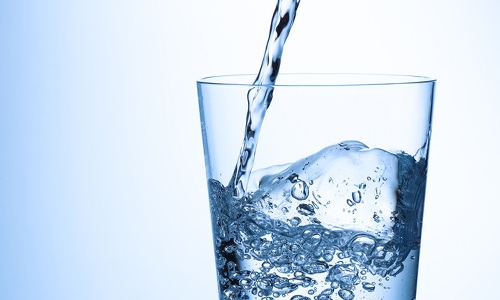 Water Self-Sufficiency a Must for Future
By Kota Sriraj
The Daily Tribune – www.newsofbahrain.com
Our planet is covered with 70 per cent water however only 3 per cent is usable freshwater. However, even two-thirds of this freshwater is present in the form of glaciers.
Even as the world's population keeps growing, today over 1.1 billion people across the world are facing acute water scarcity.
The growing rate of population coupled with worsening climate change is exacerbating the already stressed water resources. Bahrain too is facing challenging freshwater availability due to strained groundwater quantities and quality levels.
According to Future Directions International, a not-for-profit research institute, 30 per cent of Bahrain's population could face water shortages by 2025.
These demanding conditions require the safeguarding of water resources and their optimization.
One of the effective measures is to harness the grey water at residential levels.
Greywater is the used water from washing machines, showers and washbasins.
Today extremely well-developed technologies exist that are both cost-effective and portable making them a correct fit for households and even offices.
These technologies help recycle greywater so that the same can be reused for flushing toilets, watering the plants and other cleaning purposes Greywater is ideal for garden watering, with the appropriate precautions, such as using low- or no-sodium and phosphorus products and applying the water below the surface.
Appropriately treated greywater can also be reused indoors for toilet flushing and clothes washing, both of which are significant water consumers.
Stand-alone houses and apartments in Bahrain can benefit very much from domestic water recycling practices.
Firstly the immense benefit to the environment is very clear.
Secondly, water expenses overhead for the household can come down drastically and lastly the economic and water resource security of the nation is vastly improved if all households switch to mandatory water recycling technologies.
A plethora of affordable technologies exist for household water recycling that is based on microfiltration, ultrafiltration and nanofiltration methodologies.
Additionally, reverse osmosis systems, distillation systems and ultraviolet technology-based systems can also be used on large scale to achieve mass water recycling benefits.
Once the households which are the largest consumers for water resources switch to dedicated water recycling systems for both grey water and black water, Bahrain can see a healthy dip in the demand for freshwater supply and this will provide a golden opportunity for the groundwater table and aquifers to get recharged.
This in turn will ensure water supply security for the coming generations.
In addition to water recycling at the residential level, water recycling at the commercial level in various restaurants and other establishments can also redefine water resources optimisation and help Bahrain script a new era in water security and self-sufficiency