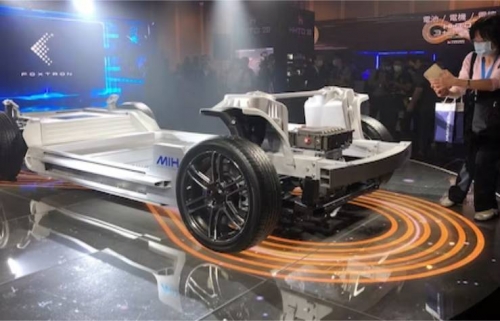 Foxconn EV venture targets India, Thailand for new small car
Agencies | Washington
The Daily Tribune – www.newsofbahrain.com
Foxconn's venture attempting to build a standardised electric vehicle platform is targeting India or Thailand for the production of a small battery-powered car under development, the unit's chief executive said.
The Taiwanese company's EV platform unit Mobility in Harmony (MIH) would be willing to work with its parent or another company to build the new three-seat EV priced below $20,000 and tailor-made for a corporate delivery fleet, MIH CEO Jack Cheng told Reuters in an interview.
MIH has been in talks with convenience stores, car rental companies and courier companies ahead of unveiling its first prototype EV at Japan's largest auto trade show in October, Cheng added.
He declined to name the companies in talks with MIH, but said the car would be priced between $10,000 and $20,000. India and Thailand are likely contenders for production sites, he said, adding that he expected India to be crucial to MIH's longer-term growth.
"You build where the potential market is... In India or Southeast Asia, you have a huge volume opportunity right now," Cheng said, calling India a potential "emerging power for the next generation" in the EV sector.
MIH had not previously described its manufacturing strategy or the potential customers for its new vehicle. Since 2021, Foxconn has had a joint venture with Thailand's state-energy company PTT centred on EVs, an area of focus for the Southeast Asian country's government.
MIH plans to start production of the three-seat EV about 18 to 24 months after the prototype is unveiled in October, Cheng said. A six-seat EV is scheduled to follow in 2024 and a nine-seat model in 2025. Based on its timeline, it would take MIH four years or more from its founding to first sales in a best case scenario.