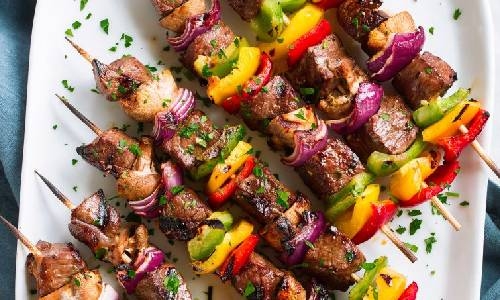 An Unforgettable Father's Day: Eats & Treats by Tania Rebello
Fathers are pillars of support and hope to their families, providing for their needs while making sure that the household never lacks anything. As we are set to celebrate Father's Day on June 19, all children across the world will get a chance to appreciate their fathers who have played a vital role in their lives, be it emotional, mental or financial.
If you are a father, don't underestimate your importance in the life of your child. A child who receives the love and support of his/ her father grows up to be strong, confident and ready to take on the world.
We often forget the sacrifices our parents make for us. Therefore, we should find every reason and occasion to let them know that we are grateful for all they have done. Whether one believes or not, fathers as well love affection and attention.
There is no better way to honour them by celebrating this special day in its entire grand splendor. My father has always encouraged me, helped me and supported me during my life. Regardless of the hardships that he went through in life or at work, he always ensured that we were well taken care of. Does this resonate with you?
Let this article be a culinary salute to my great father, who enjoys grilled food. Given an opportunity, he would choose grilled food over anything else. So, how about celebrating Father's Day with a grill and chill evening?
Here are two easy to prepare and delicious recipes to make Father's Day extra special this year.
Grilled steak skewers
Cooking does not have to be a daunting task. Spend less time in the kitchen and produce a dish that is super flavorful with minimal effort.
Selecting good quality ingredients yields the best result. For this dish, you will need to purchase good quality steak. Sirloin is a great choice due to the right amount of fat content that keeps the meat juicy after grilling. Fresh vegetables such as bell peppers, mushrooms and onion really en[1]hances the overall experi[1]ence. Include some pita bread and make it a complete meal.
Ingredients for the marinade:
• 1/4 cup olive oil
• 1/4 cup soy sauce
• 1 1/2 tbsp fresh lemon juice
• 1 tbsp apple cider vinegar
• 2 1/2 tbsp Worcestershire sauce
• 1tbsp honey
• 2 tsp Dijon
• 1 tbsp minced garlic
• 1 tsp freshly ground black
• pepper
Ingredients for the kebabs:
• 800gms sirloin steak (look for thicker steaks), cut into 1 1/4 inch pieces
• 250gms button mushrooms, halved (unless small, keep whole)
• 3 bell peppers (1 red, 1 green, 1 yellow) cut into 1 1/4-inch pieces
• 1 large red onion diced into chunks (about 1 1/4-inch)
• 1 Tbsp olive oil, plus more for brushing the grill grates
• Salt and freshly ground black pepper
• 1/2 tsp garlic powder
• 10 wooden skewer sticks soaked in water for at least 30 minutes
Method:
1. Prepare the marinade: In a mixing bowl whisk together all marinade ingredients.
2. Now, prepare the kebabs: Place steak into a large zip lock bag. Pour marinade over steak then seal bag while pressing out excess air and message marinade over steak. Transfer to refrigerator and allow to marinate for 3 hours.
3. Preheat a grill over medium-high heat to about 220°C.
4. Drizzle the vegetables with oil and lightly toss to coat. Sprinkle veggies evenly with garlic powder and season with salt and pepper.
5. Assemble kebabs: layer steak and veggies onto skewers in desired order, work to fit four steak pieces onto each skewer.
6. Brush grill grates lightly with oil. Place kebabs on grill and grill, turning the skewers occasionally for about nine minutes. Serve warm.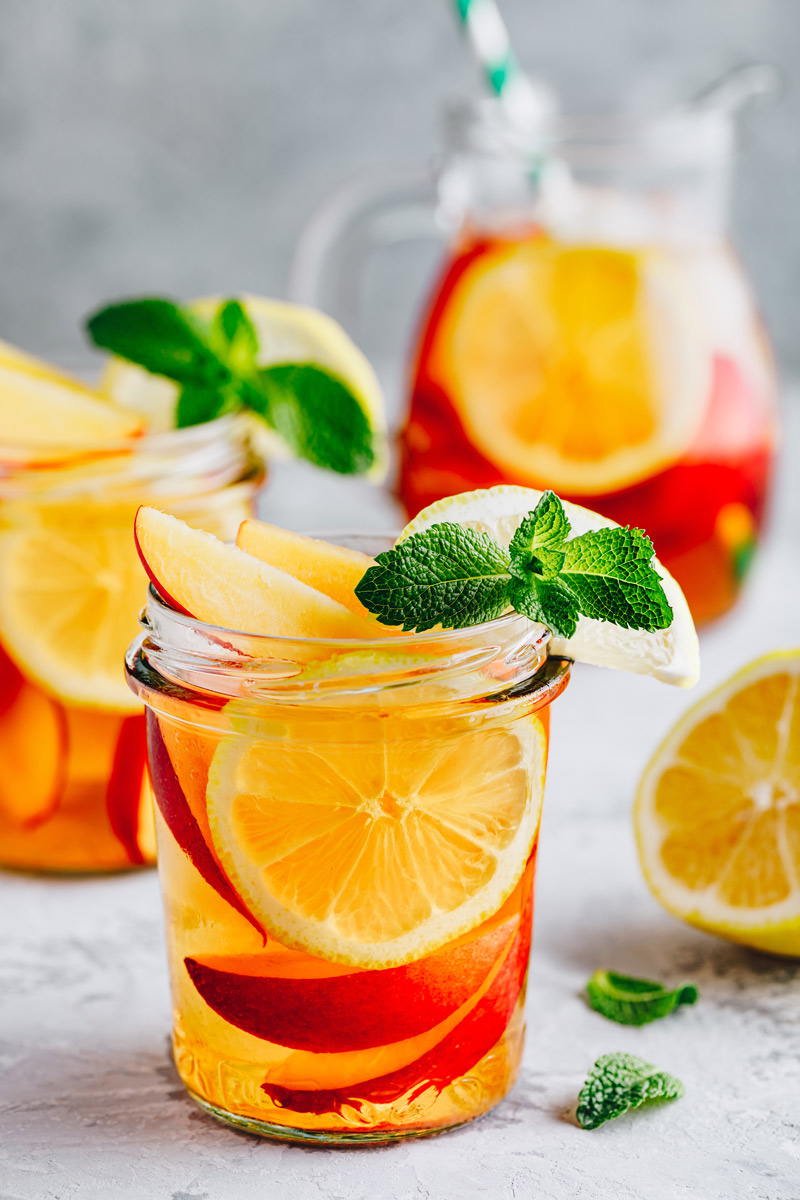 Easy peach iced tea
A refreshing iced tea is often underrated. Iced tea keeps you hydrated, boosts antioxidants and serves as a great substitute for artificially flavored beverages. It also helps to keep you cool. I believe that this is the perfect drink to pair with the kebab skewers and it can be prepared with a few ingredients at home.
Ingredients
• 3 fresh peaches, pitted, cut into large chunks (peeling is optional)
• 1 cup of water
• 1 cup of sugar
• 6 cups water
• 3 black tea bags
Method:
1. Place the chunks of peaches, cup of water, and cup of sugar in a medium pot. Heat over medium high heat until boiling. Let the mixture boil for 2 minutes. Remove from the heat and let the peaches sit in the syrup for 2 hours.
2. Meanwhile, make the tea. Boil the water in a large pot along with the tea bags. Once boiling, turn off the heat. Let the tea bags steep in the water for 5 minutes or until desired darkness.
3. Add the peach syrup to the tea. You can either strain the peaches in the syrup out or leave them in. Chill until ready to serve over ice.