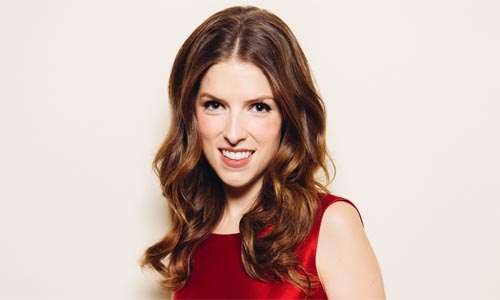 Beware of Anna Kendrik, it could be a malware!
California
The Daily Tribune - www.newsofbahrain.com
Many consumers don't realize that simple internet searches of their favorite celebrities could potentially lead to malicious content, as cybercriminals often leverage these popular searches to entice fans to click on dangerous links. This year's study emphasizes that consumers are increasingly searching for content, especially as they look for new forms of entertainment to stream amidst a global pandemic.
The antivirus software maker McAfee warns of some celebrity names that may invite malicious programs or viruses into your computer if you searched for them on the internet. The most potentially dangerous name is Anna Kendrik. The popular star who starred in the films like Twilight, pitch-perfect, A simple favour, and many more tops the list of dangerous celebrities names followed by Blake Lively (No. 3), Julia Roberts (No. 8), and Jason Derulo (No. 10).
Included in the top ten list are American singers Mariah Carey (No. 4), Justin Timberlake (No. 5), and Taylor Swift (No. 6). Rounding out the rest of the top ten is American rapper Sean (Diddy) Combs (No. 2), Kate McKinnon (No. 9), and late-night talk show host Jimmy Kimmel (No. 7).
How to avoid Danger?
Whether you and your family are checking out your new favorite actress in her latest film or streaming a popular singer's new album, it's important to ensure that your searches aren't potentially putting your online security at risk. Follow these tips so you can be a proactive fan while safeguarding your digital life, Refrain from using illegal streaming sites, Protect your online safety with a cybersecurity solution, Use a website reputation tool, Use parental control software, Stay Updated says McAfeei in its blog.